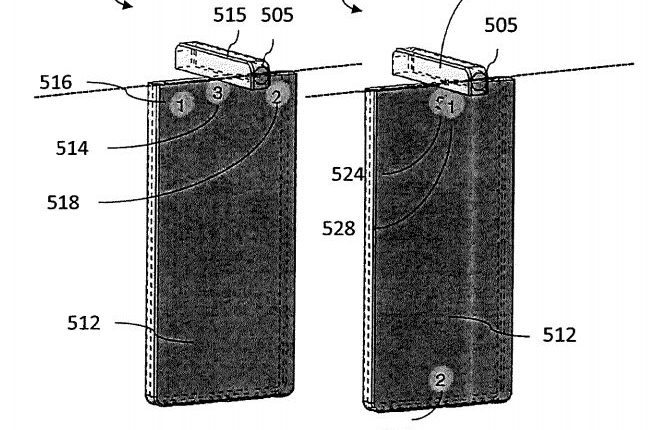 Most smartphone today look almost the same, and feature similar features like high refresh rate displays, with smartphone manufacturers trying to convince the market that it needs an Android device with an enormous 12GB of RAM when 8GB is more than enough.
For mobile imaging, it is even worst. Camera choices became more gimmicky, and "the need" is no longer taken in consideration in exchange for the "Quad Camera" tagline that is so common these days.
Trying to prove that it should never be the case, at least on paper, Nokia Corporation has filed a new patent for a type of camera setup we have never seen before — a 360° rotating camera which follows the direction of the audio source.
The new patent, "Rotating Camera and Microphone Configurations" (Application Number 1919060.2), was filed by Nokia Corporation on December 15, 2020, but was only recently been published on the USPTO database.
The technology works by having a rotating deck on top of the device. The edge of the deck, either left or right, has a camera module which rotates whenever direction it detects the audio source.
This works pretty much like Apple's Center Stage with automatic image framing adjustments, except that it can frame images in 360° direction, and uses an array of microphone to capture spatial audio and triangulate the audio source for a perfect image framing.
Just imagine doing an interview with two or more person, with the device on the tripod automatically framing the shot for you, while also recording an accurate object-based spatial audio.
This is definitely one of those crazy yet interesting ideas Nokia is known for, and can find quite a market with millions of content creators around the world.
However, truth be told, we may or may never be able to see this technology getting a greenlight.
This isn't HMD's Nokia Mobile, but the Nokia Corporation itself. That means, unless HMD or another smartphone brand licenses this technology, we might never see this being realized.
Source: nokiamob.net