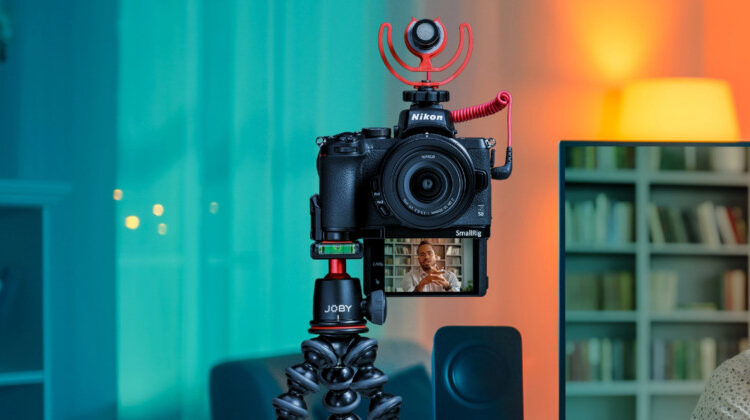 In a bid to attract a younger audience, Nikon has revealed that it plans to release entry-level camera models with a focus on video features as well as develop software to make video production easier.
As revealed in the Nikon Report 2021 and summarized by Digital Camera Info, Nikon will continue to focus on mid-to-high-end camera models for both professionals and hobbyists by making good on its promise to expand the Z-mount lens lineup to 30 optics and culminating in the Z 9 that is expected to launch by the end of 2021.
But after the fiscal year ending March 2022, Nikon will expand its strategy to try and appeal to "young customers" through entry-level camera models that have lower prices and video-centric features. Additionally, the company says that it plans to provide software that supports the creation of video.
Overall, Nikon says that in order to return to profitability, it plans to change how it sees itself and work to produce products and software that address creative problems rather than focus on just making camera hardware.
We have focused on selling hardware such as cameras and lenses, but I think that what our customers really want is to solve the emotions, fun, or problems that lie ahead. We will broaden our horizons and expand our business domain without being bound by conventional business styles, such as actively working on BtoB development utilizing video-related technology. We will continue to implement the measures steadily and achieve profitability in March 2022.
The type of camera that Nikon describes sounds similar to Sony's last two notable camera launches in the segment: the ZV-1 and ZV-E10. Both those cameras were not appreciably new in feature sets but instead focused on offering new video-focused additions and relatively low prices. In the leadup to the launch of the ZV-E10, Sony said that the strong sales of the ZV-1 made it an obvious decision to continue to iterate and advance on the idea it tried with that initial reconfigured point and shoot.
It isn't clear if Nikon envisions taking the same route that Sony has by adjusting current products to more closely align with what "young customers" expect from a standalone camera or if it will innovate something new. Nikon did have a smaller, cheaper interchangeable lens camera lineup in the Nikon 1 series cameras, but the company discontinued the system in 2018.
For its part, Canon has been relatively quiet on the low-priced video-centric camera systems, instead preferring to focus on the mid and high-end. The most recent addition to its lineup that could be seen as a similar product was the EOS M50 Mark II announced in October of last year. That launch was seen as a slight upgrade from the original EOS M50, though it does have its fans. Should Nikon choose to take on Sony directly in this market with its mainline Z-mount, it might beat Canon to that punch, despite its history of never really taking video as seriously as it does still photography.
Source: https://petapixel.com