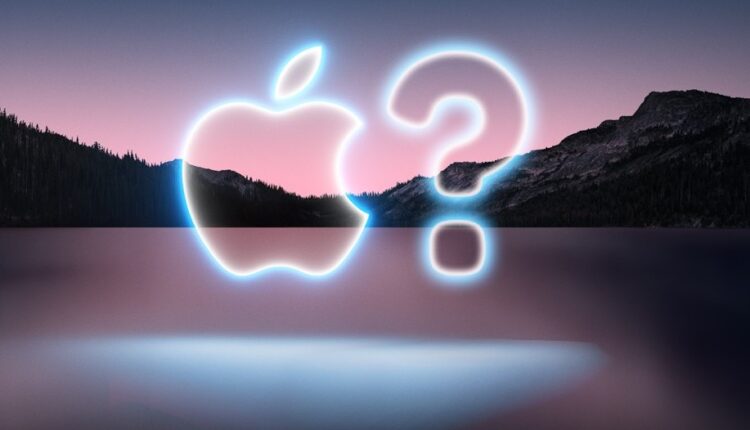 The next iPhone generation is coming on Tuesday, September 14. And it's not just the new phones either, Apple is expected to unveil a new smartwatch generation and possibly new iPads. Here's a summary of all the rumors and leaks so far of what is coming in a few days.
The iPhone 13 series
There will be four new models in the familiar configuration, starting with the iPhone 13 mini, through the vanilla model, to the iPhone 13 Pro and iPhone 13 Pro Max. From what we're hearing, this will be the last hurrah of the mini, which will be replaced by a vanilla Max model next year. But the petite flagship still has twelve months to prove its worth to Apple.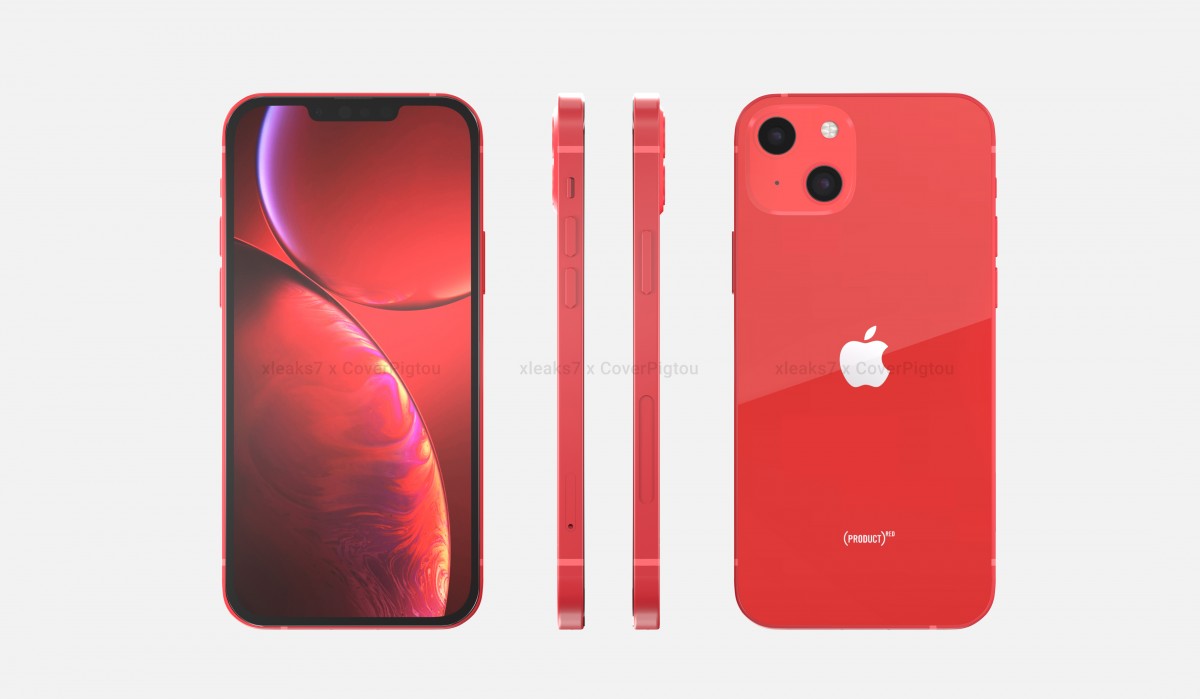 The biggest upgrade this generation will be to the display. The two Pro models are expected to feature 120Hz LTPO OLED panels, the first iPhones with a high refresh rate screen. That means that the vanilla duo will stick with 60Hz for this year, but another upgrade may be for all four – an "Apple Watch-like" Always On Display mode. Or this may be Pro-only as well, since LTPO noticeably cuts down on the power draw for a static screen (which is why it used on the Apple Watch).
Charging is probably getting a speed boost too, a small one, but still. Wired charging will reportedly be bumped to 25W, up from the current 20W. Wireless charging will be faster as well and while the leak didn't include any concrete numbers, current models support 15W MagSafe charging, so 20W or even 25W wouldn't be unexpected. All these will require new chargers (like this one), however, and we hear they will be a bit pricier (Apple currently sells a 20W charger for $20).
Major camera upgrades aren't expected until next year, but there will be a few tweaks in 2021. For example, the ultra wide camera is getting an improved lens with autofocus. All four models will have LiDAR, say some analysts, though others claim this will be exclusive to the Pro models.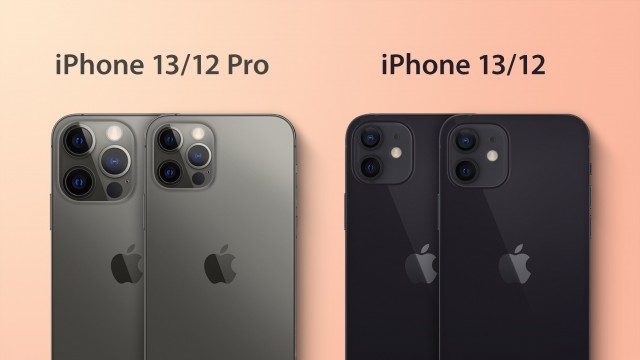 Image credit: MacRumors
Retailer from Ukraine listed six colorways for the iPhone 13 mini: black, blue, purple, pink, white and the special Product RED. The phone will have 64GB and 128GB storage options according to that listing. The larger 13 will have 128/256GB, the same for the 13 Pro and the 13 Pro Max is getting 256/512GB of storage. There's no mention of the 1TB option that some analysts have been predicting.
A curious new development may see the iPhone 13 working outside of cell coverage – a satellite link will allow users to send messages in case of emergency, wrote Ming-Chi Kuo, with some clarifications from Bloomberg.
The Apple A15 chipset used in this generation of iPhones will be manufactured on TSMC's refined N5P node – it promises a modest 5% performance increase or 10% power savings compared to the A14 chip made on the N5 node. If there is a major improvement in either of these categories, it will come from architectural changes and not the node.
A leak back in August suggested that the iPhone 13 series will go on sale on September 17 (in China at least). This was well before Apple confirmed the September 14 date for the unveiling and sounds pretty plausible.
Apple Watch Series 7
The Watches settled on 40mm and 44mm size options back in 2018, but that may be about to change – according to one leakster, the Series 7 will come in 41mm and 45mm sizes. They will still use the same wrist straps, however, the size bump and slimmer bezels may bring larger screens.
The Apple Watch Series 7 will change up the design with flat sides to make it more similar to the iPhones and iPads. The new models may also increase the battery size at the cost of adding new features. Like with the iPhone 13, the major upgrades to the Watches (e.g. a body temperature sensor, blood sugar and alcohol sensors) will arrive in the next couple of years. The currently available sensors should be refined, however.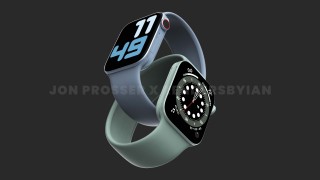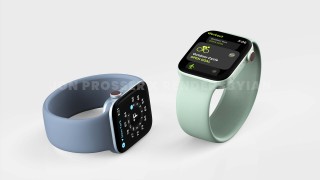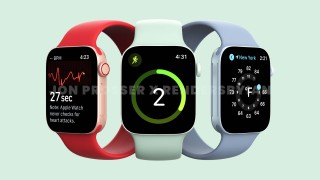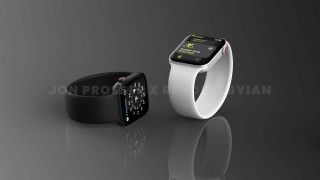 Apple Watch Series 7 renders (Source: @RendersbyIan)
This generation should bring an improved Apple S7 chipset with better UWB support. The new chip and new battery could lead to better endurance too, Apple's smartwatches are some of the few that can't last 24 hours of normal operation.
A word of warning – while the watches will almost definitely be unveiled at the event, they may take a while to get to stores. Mark Gurman of Bloomberg reported on some production issues, which could cause a delay.
iPad mini 6 and affordable iPad: maybe next month
The iPad Pros with M1 chipsets are some of the most powerful tablets that money can buy. But they are large and pricey. A compact iPad mini 6 is in the works (judging by the leaks), which will feature an 8.4" Liquid Retina display running at 60Hz. The tablet will measure 206x138x6.1mm and will come in a variety of colors reminiscent of the new iMacs: space gray, silver, rose gold, green and sky blue.
Don't expect an M1 chipset, though, an Apple A14 is much more likely (aka the iPhone 12 chip). This one should make it the first iPad mini to offer optional 5G connectivity. Expected storage options are 64GB, 128GB and 256GB.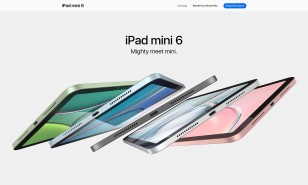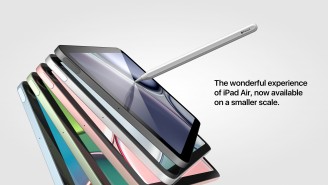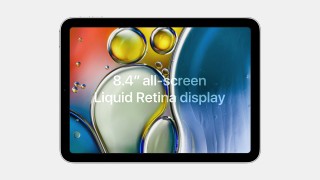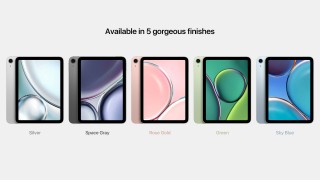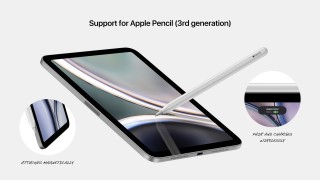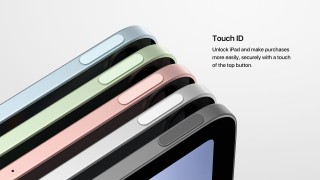 iPad mini sixth generation renders (images:@apple_idesigner)
Also, as part of the design changes, the Touch ID fingerprint reader is expected to move from the front bezel to the side of the slate (it will be combined with the Power button). The mini may also support the upcoming Apple Pencil 3, which was talked about months ago.
There is also talk of an affordable vanilla Apple iPad, however, it and the mini will probably not be unveiled on the 14th – expect to see them at an October or even November event instead, most likely alongside new Macs (more on those in a minute). There's always a chance that Apple pulls a "one more thing" on us, but don't get your hopes up.
iOS 15, iPadOS 15, watchOS 8, tvOS 15
These are all undergoing public beta testing at the moment, which is set to conclude with the launch of the new phones, watches and (possibly) tablets. You can read about the new features and check which older devices are supported (long story short, if your iPhone supports iOS 14, it supports 15 too).
AirPods 3 maybe, Pro not this year
Put this one down as a "maybe" – we've been hearing a lot about the new AirPods 3, but Bloomberg says no new AirPods this year. These may support Spatial Audio and perhaps even active noise cancellation. The current thinking is that these will have similar hardware to the $150 Beats Studio Buds (which lack spatial audio, though).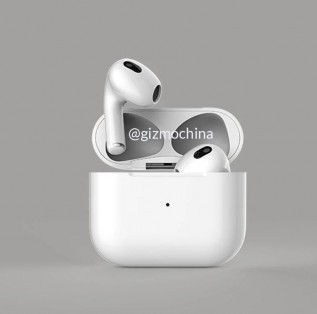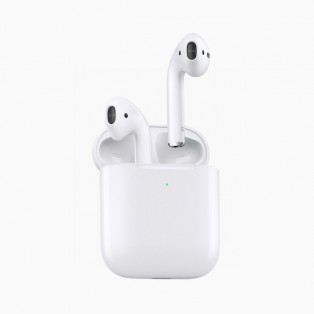 Leaked render of the AirPods 3 • The current AirPods 2
What about new AirPods Pro? Not this year, says Ming-Chi Kuo.
Probably no new Macs
We've been hearing plenty of 14" and 16" MacBook Pros that will feature the more powerful Apple M1X chipset and mini-LED displays, though these may not be ready for showtime this month – expect an October or November launch, say the latest rumors. A new Mac mini (with M1X) is also a possibility, just not in September.
Check back with us on Tuesday, we will have detailed coverage of all the new devices (and services and whatever else) that Apple unveils at its "California Streaming" event.
source: www.gsmarena.com