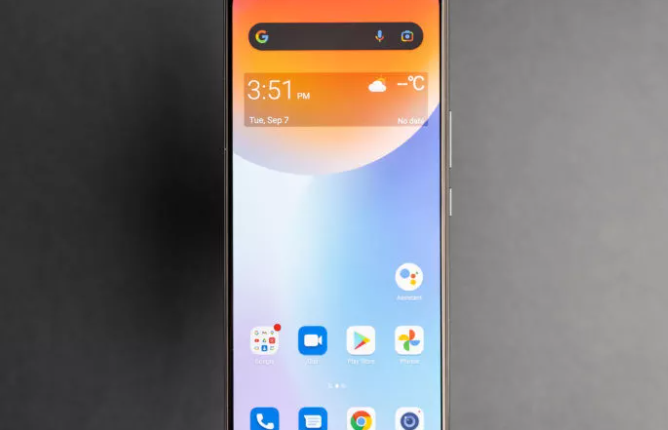 We've seen many brands trial creative solutions to deliver a "full-screen" experience without a camera notch, with mixed success. OnePlus, Xiaomi, and others briefly dabbled with motorized pop-out cameras. Asus experimented with a rotating module with the Zenfone Flip series. And of course, there's the now-ubiquitous punch-hole — a slightly more tolerable display cutout, but still a blemish on any phone's display. For the second year running, ZTE isn't settling for any of these options with its vanilla Axon series. No, finally the technology is starting to catch up and ZTE might just be paving the way forward with its under-display camera tech in the ZTE Axon 30. However, whether or not the rest of the phone stacks up to the competition remains to be seen. Find out this and more in Android Authority's ZTE Axon 30 review.
ZTE Axon 30
$499.00
About this ZTE Axon 30 review: I tested the ZTE Axon 30 (8GB/128GB) for seven days running My OS 11.0.10 on Android 11. The Axon 30 review unit was provided to Android Authority by ZTE for this review.
What you need to know about the ZTE Axon 30
Luke Pollack / Android Authority
ZTE Axon 30 (8GB/128GB): $499 / £429 / €499
ZTE Axon 30 (12GB/256GB): $599 / £519 / €599
Last year's ZTE Axon 20 showed off ZTE's up-and-coming under-display camera technology, and this year the Axon 30 refines that impressive tech. The Axon 30 ships with the Snapdragon 870 and comes in two options — 8GB of RAM and 128GB of storage or 12GB and 256GB, respectively. Each variant supports expandable storage via a microSD card. The phone ships in two colors: Black (128GB) and Aqua (256GB), although each color corresponds to the particular variant. In the box, you get the phone, a 65W charger, and a USB-C to USB-C cable.
The phone sits below the ZTE Axon 30 Ultra and Axon 30 Pro and aims to provide a more affordable alternative to its flagship models. Bizarrely, ZTE seems to be saving its under-display camera tech for the standard Axon line.
The ZTE Axon 30 will be available to purchase September 9 globally and will start at $499 in the US via the ZTE storefront. The Axon 30 aims to compete with the best mid-range phones around, such as the Pixel 5a and the Samsung A52 5G.
Luke Pollack / Android Authority
The Axon 20 donned a fairly cheap design, and this year's model is no different. The most notable change from the Axon 20 is the camera module, which is larger and sports a rectangular look and a circular accent to match the large main camera sensor.
While the phone looks fairly flashy (especially with the not-so-subtle Axon branding), the glossy plastic back and aluminum frame design feel a little cheap in the hand, with the former picking up a ton of fingerprints, too. It is, however, surprisingly light considering the size of the phone. Because of the large 6.92-inch display, this device is an absolute unit and is bigger than the already huge iPhone 12 Pro Max. Still, the device isn't difficult to wield and feels balanced weight-wise.
The design is fairly bare-bones otherwise. The single firing speaker on the bottom isn't half bad and produces a decent soundstage that does not distort at the high end like the Axon 30 Ultra was prone to doing. Still, it is a mono speaker which means it's easy to cover with one hand. There's also no 3.5mm headphone jack here, but there is support for Bluetooth 5.1 audio.
The ZTE Axon 30 is a well-balanced behemoth, but misses the mark on build quality.
It should also be noted that this phone does not feature any sort of IP water resistance rating of any kind, something that absolutely should be included at this price point. ZTE is also using Corning Gorilla Glass 3 on the display, which lags behind rival phones with higher protection ratings like the Galaxy A52 5G.
The design feels like a bit of a letdown, especially considering that other $500 alternatives feature a much higher build quality and include staple features like an IP rating.
Luke Pollack / Android Authority
The new 6.92-inch AMOLED display is frankly beautiful. As mentioned earlier, the display features an adaptive 120Hz panel, with a 360Hz touch sampling rate that should make a difference in competitive mobile games. ZTE managed to ship the Axon 30 with an actual full-screen display, which provides an amazingly immersive experience and that is no small feat. This display has no notch, punch-hole, or teardrop cutout, and it's refreshing.
The full-screen experience aside, we were impressed with the display in general. The color accuracy is great, the contrast is amazing, and the sharpness is good too. Also, ZTE includes settings that let you adjust the color temperature and saturation of the display. Thankfully, this panel doesn't suffer from any software sharpening that some budget phones can have. While the bezels are a little large for me personally, that's a small nitpick.
The Axon 30's impressive full-screen display is undoubtedly one of the best in its price range.
The major advantage the Axon 30 has over the competition is the new under-display camera technology. This technology isn't technically new, in fact, ZTE featured the upcoming tech in last year's ZTE Axon 20, but that display featured a less pixel-dense display (~221ppi) layered on top of the under-display camera making the front-facing shooter more visible.
The Axon 30 combines a seven-layer material display and AI computing allowing for a higher pixel density display (~400ppi), making for a nearly seamless experience. ZTE's marketing suggests that the camera is invisible. While that's not entirely true, to the naked eye it's incredibly hard to see. I could only spot the camera on a white screen or under direct sunlight at certain angles. Obviously, due to the nature of this technology, the under-display shooter won't produce the sharpest images (more on that later). But even still, the mere fact that this is truly a full-screen display shouldn't go unnoticed, especially considering that competitors like the Galaxy Z Fold 3 have an under-display camera with a pixel density of around 144ppi and it produces far worse images. It's also almost four times the price!
Thankfully for ZTE, the impressive full-screen display is a big win and one of the best in its price range.
Luke Pollack / Android Authority
Another big win for the ZTE Axon 30 is performance. Powered by the Snapdragon 870, and either 8GB or 12GB of RAM, the Axon 30 performs well above its price bracket. The Snapdragon 870 sits just below Qualcomm's top silicon in its flagship 800 series, and it's no poor-performer. It can easily complete any hardware-intensive task, and in my day-to-day testing, I didn't come across any lag or stuttering.
In terms of benchmarks, the ZTE Axon 30 completed our custom Speed Test G timed test in one minute 26 seconds, which falls only a fraction below performance from phones with Qualcomm's leading Snapdragon 888 chipset, including the Axon 30 Ultra (one minute and 14 seconds). This stellar performance carries on over to gaming and the Axon 30 handling everything with ease. I personally tested the phone with Genshin Impact, and Asphalt 9. In both titles, there was no lag or stuttering even in high-action scenes.
The Axon 30 also features what ZTE is calling a "Triple Cooling System." This system includes a vapor chamber, graphene copper matrix, and heat transmitting gel, making for a supposedly cool experience.
Gaming performance on the ZTE Axon 30 is stellar
When gaming the phone did heat up a fair amount, but to ZTE's credit, it wasn't an uncomfortable experience. I have a feeling this is largely due to the plastic back, which doesn't dissipate heat all that well. Then again, I wouldn't worry about the heat, as even gaming for an hour or two didn't cause the phone to heat up more than the first 20 minutes did.
Luke Pollack / Android Authority
Probably the weakest point of this phone is the cameras. The Axon 30 ships with a 64MP Sony IMX 682 main sensor, an 8MP ultra-wide camera, a 5MP macro shooter, and a 2MP depth sensor. The under-display camera comes in at 16MP.
The main 64MP sensor produces the best images out of all the cameras onboard, but even it suffers from poor low light performance and ZTE's aggressive software processing. Images produced have decent sharpness, with good color accuracy, but struggle with providing details in the shadows. There is also a fair amount of oversoftening happening as well, which can make finer details look painted on. Low light images, are okay at best and are pretty noisy in most scenarios.
The 8MP wide-angle lens, is far less sharp than the main sensor, often providing blurry and more noisy images. Unfortunately, the color accuracy isn't great either and doesn't completely match the main sensor. It also struggles with higher dynamic range scenes often blowing out the highlights.
The 5MP macro camera is underwhelming as well, and it's very difficult to get macro shots in focus. If you are able to get a sharp image, again ZTE's post-processing makes the finer details look like a painting. Honestly, you can get better results just getting closer to the subject with the main shooter. That said the 2MP depth camera does do a decent job when it comes to portrait images, and the shallow depth of field effect looks fairly natural.
As you might expect, the under-display 16MP front-facing camera is the worst out of all cameras, providing images that are out of focus and lack sharpness. That said, the sharpness and detail are worlds ahead of the early under-display cameras we've previously seen, and that includes the $1,799 Galaxy Z Fold 3. Keep in mind that this technology is still fairly new, and while this camera can't compete with traditional front-facing setups, it's still impressive nonetheless.
Luke Pollack / Android Authority
Software: The Axon 30 runs ZTE's My OS 11 which is very straightforward, and has little to no bloatware, making for a near-stock Android experience. The exception is Facebook which was installed automatically on my unit and I couldn't remove it — only disable it. It's not the end of the world, but I would have liked the option to uninstall it. Nevertheless, I really enjoyed using My OS and the phone as a whole, especially in tandem with the smooth performance and fluid display.
Battery life: The Axon 30 ships with a 4,200mAh battery. While this is on the smaller side, especially considering the larger footprint of this device, battery life was average for a mid-range phone. The battery life easily lasted a full day, with about 15-20% left before I went to bed. It should be noted that these results were accomplished with the display set to adaptive refresh rate. If you set the phone to 120Hz, then battery life will suffer as a result. Thankfully, the Axon 30 supports fast charging, and there is a proprietary 65W charger included in the box. This resulted in some extremely fast charge speeds. I was able to power the phone from dead to full in just 43 minutes. That said there are no wireless charging capabilities, which is quickly becoming a notable omission for phones around the $500 mark.
Fingerprint sensor: The in-display fingerprint sensor isn't amazing. I found it to be fairly consistent, but it's not the fastest and occasionally can be unreliable.
Video: The Axon 30 can shoot up to 4K at 60fps, and provides decent stabilization. Videos produced aren't anything to write home about but do just fine for smartphone video.
5G: The Axon 30 features more support for additional 5G bands globally and in the US than the Axon 30 Ultra, but doesn't support mmWave. There's also no support for Wi-Fi 6, though that's not a surprise for a mid-range phone.
Updates: ZTE informed us that the Axon 30 will be supported for one major OS upgrade. However, ZTE neglected to inform us how long the device would be supported with regards to security updates, only stating that it would adhere to Google's security recommendations for all of its devices. Considering phones from both Google and Samsung — two brands with excellent software support — represent the biggest challengers to this phone, the single upgrade promise is a glaring flaw. ZTE needs to do better.
ZTE Axon 30

Display

6.92-inch AMOLED
2,460 x 1,080 Full HD+ resolution
20:5:9 aspect ratio
120Hz
100% DCI-P3
Corning Gorilla Glass 3

Processor

Qualcomm Snapdragon 870 5G (7 nm)
Octa-core (1×3.2 GHz Kryo 585 & 3×2.42 GHz Kryo 585 & 4×1.80 GHz Kryo 585)

GPU

Adreno 650

RAM

8GB
12GB

Storage

128GB
256GB

Connectivity

5G(North America): n78/n1/n28/n3/n41/n66(NSA/SA)

FDD: B1/2/3/4/5/7/8/12/17/20/26/28/66;

TDD: B34/38/39/40/41;

WCDMA: B1/2/5/8;

GSM: B2/3/5/8

5G: (Europe):
NSA: n41/n38/n77/n78 (n1//n3/n28 A&B)
SA: n41/n38/n77/n78 (n1/n3/n28 A&B)

Dual Wi-Fi antenna
Bluetooth 5.1, Qualcomm Aptx
Wi-Fi 6

Cameras

Rear:

Main: 64MP Sony IMX682 f/1.8, 25mm (wide), 1/1.73″, 0.8µm, PDAF

Ultra-wide: 8MP, f/2.2, 120˚, 16mm (ultrawide)

Macro: 5MP, f/2.4, (macro)

Depth: 2MP, f/2.4, (depth)

Front:
16MP, f/2.5, (wide), under-display

Video:
4K @60fps

Battery

4,200mAh
65W wired charging

Dimensions

170.2 × 77.8 × 7.8mm

Weight

189g
ZTE Axon 30
ZTE Axon 30
The ZTE Axon 30 packs an immersive fullscreen display, Snapdragon 870, and 65W charger at an affordable price.
While things are gradually improving, the ~$500 phone market is still a bit dry, especially in North America. In the US, the biggest competition to the ZTE Axon 30 is the Pixel 5a ($449). The Samsung Galaxy A52 5G ($499) is another widely popular option and often goes on sale, sometimes to as low as $300. So, where does that put the ZTE Axon 30?
From a big picture perspective, the ZTE Axon 30 makes a good value proposition argument. It features unmatched under-display camera technology, fast battery charging, and great performance for $500. It's lacking in the design quality and camera department, however, and the one-and-done software upgrade promise is a huge knock against it. For those that want a better photography experience and clean, well-supported software, the Pixel 5a is the obvious choice if you can stomach some hardware downgrades. Meanwhile, the Galaxy A52 5G is popular for a reason — it's way behind in the performance stakes, but is an all-rounder with a solid build, superb battery life, and a great display.
For a little extra, there's also the Asus Zenfone 8 ($629). Asus' handset provides superior build quality and camera performance, though keep in mind that there is a pretty big size difference between the two phones thanks to the Axon 30's much larger display.
For those in Europe, the OnePlus Nord 2 (£399) is another viable alternative that'll save you some cash. OnePlus' budget 5G phone in the US isn't anywhere near as competitive, but if affordable 5G is important to you then the OnePlus Nord N200 ($239) is still worth a look.
ZTE Axon 30 review: The verdict
Luke Pollack / Android Authority
Looking at just the specs, the ZTE Axon 30 looks like a very competitive mid-range Android phone. However, using the device in the real world reveals some noticeable flaws. Ironically, in spite of its bleeding-edge under-display camera tech, the Axon 30 feels remarkably outdated. It's missing any sort of IP rating, has older generation Gorilla Glass, no wireless charging, and the promise of only a single Android version upgrade is behind the curve. It's a little odd to see a mid-tier phone in 2021 not have some of these basic features. Unfortunately, ZTE focused too much on the under-display camera and performance of the device and forgot to balance out the phone in other areas.
The Axon 30 packages innovative under-display technology in an affordable price, but feels oddly outdated where it counts.
That said, the ZTE Axon 30 still provides a lot of power for your dollar. In fact, its performance prowess can almost hang with the latest top-tier flagship phones, and its super-fast charging helps counterbalance the middling battery life. Lastly, its under-display camera technology is currently best in class and provides an experience unlike any other. So at $500, it's hard to argue with ZTE's offering here, but ultimately it's going to come down to what you value most. If you're looking for a big-screen powerful device, and care little for premium build quality the ZTE Axon 30 is a respectable option. Still, it's sad to see ZTE miss the mark on some staple features and software support, which means the other impressive feats come at a significant trade-off, and for most, the Pixel 5a will be the better buy.
Source: www.androidauthority.com