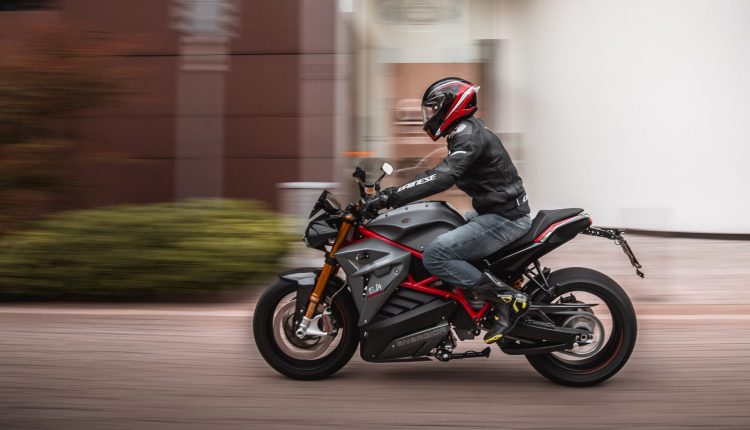 According to Europe's premier electric motorcycle company Energica, shorter charging times could be just around the corner.
The Modena, Italy-based company and manufacturer of the racing electric motorcycles used by MotoE has already adopted fast charging in its multiple model lines of consumer electric motorcycles.
But Energica CTO Giampiero Testoni explained that charging times are likely to improve soon during an interview with Visordown.
Energica's electric motorcycles already feature DC fast charging, which the company was one of the first in the electric motorcycle industry to adopt.
"From a technical point of view, charge, and range, let's say that charging, we believe we were one of the first to believe in fast charging," Testoni explained.
"Of course, there was already a Japanese standard, but we were the first to start on a European standard, enabling charging to 80% in half an hour. In real use, when you stop for refueling, you go and drink some coffee, 20 minutes, it's very easy to reach that target."
But while an 80% charge in 30 minutes is a good start, Energica believes that we'll see those charging times drop even further soon.
"The technology for rapid charging is already there, the battery cells that are already capable to charge in 15 minutes, some technology for seven to ten minutes," Testoni explained. "The 15 minutes to 85% is just around the corner. And then the refueling in five minutes to recharging in 15 minutes, the difference then is very small."
As Testoni pointed out, many riders of gas bikes will use fuel stops to stretch their legs, turning a few-minute gas fill-up into a 15-minute stop. That could soon be comparable to an electric motorcycle recharge.
While refueling time parity between gas and electric motorcycles hasn't quite been reached yet, range figures are much closer.
Energica unveiled its latest 21.5 kWh battery packs at the last EICMA Milan Motorcycle Show. Those industry-leading, high-capacity batteries offer ranges of up to 400 km (250 miles) in the city and mixed-riding ranges of 230 km (143 miles).
Even on the highway, where motorcycles see dramatically reduced ranges, Energica's largest batteries offer 180 km (112 miles) of range.
"And on the other side, range. On a motorcycle, you can't have that huge space for batteries," Testoni continued. "Now, we have the 21.5kWh batteries; this is very close to what a petrol motorcycle does in real use."
As studies point to around half of young riders considering a switch from gas-powered to electric motorcycles, the industry's fast-paced advancements could see charging and range numbers from electric motorcycles match and then exceed those of their gas-powered counterparts.
Combined with the power and torque advantages of electric motorcycles, the legacy gas motorcycle manufacturers likely see the writing on the wall, causing them to invest more heavily in electric motorcycles lately.
FTC: We use income earning auto affiliate links. More.