Xiaomi, the Chinese smartphone giant, is getting closer to its goal of conquering the automotive industry. As you know, the company is expected to launch its first electric vehicle very soon. In fact, the release date is so close that recent reports have revealed the final pricing and release date of the vehicle. Now, some specifications of Xiaomi's EV battery have also been revealed. Here are the details…
Xiaomi's EV to Support 800V Fast Charging: Battery Specs Revealed
Leaks are an inevitable part of the tech world. We often bring you the latest news on leaks in the tech world, and we try our best to keep you informed. The latest one comes from automotive blogger @MetaAuto. The leakster recently revealed specifications of Xiaomi's upcoming electric vehicle battery in a blog post.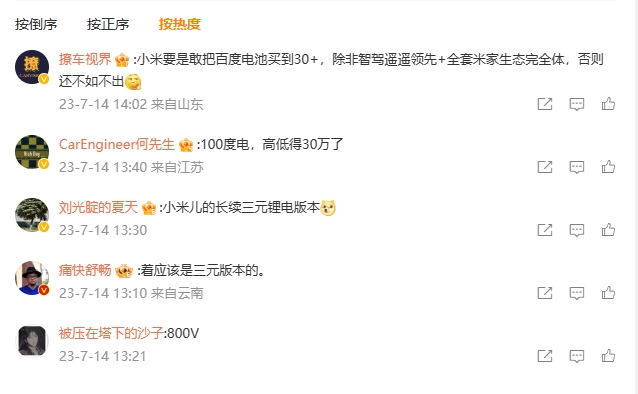 According to the leaks, the battery, bearing the model number A1310C and a manufacturer code of f47832, is a lithium-ion battery with an impressive 726.7V voltage. The battery boasts a capacity of 139.0Ah and 101.0kWh, and it weighs in at 642.0kg. Given these parameters, it is expected that the power battery in Xiaomi's electric vehicle will support high-voltage fast charging of up to 800V. Other automotive bloggers have pointed out in the comment section that this battery is likely a ternary lithium version.
This news represents a significant milestone for Xiaomi as it ventures into the competitive electric vehicle market. It also signifies an exciting development for consumers awaiting the debut of Xiaomi's first vehicle, as high battery capacity and fast charging capabilities are key factors in the appeal of electric vehicles. If these specs hold true, Xiaomi could be preparing to make a significant impact in the market.
In addition to the battery specifications, there have been other bits of information about Xiaomi's electric vehicle that have surfaced in recent months. For example, previous reports indicate that the vehicle will come equipped with an in-house developed chip and vehicle system architecture. Additionally, Xiaomi has already begun the process of selecting delivery centers, and the first model's pricing has been finalized.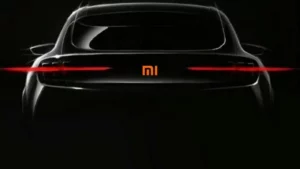 With all of this information coming together, it is clear that Xiaomi is making significant progress in its preparations to launch its first electric vehicle. The company has ambitious plans for the EV market, and these battery specifications suggest that Xiaomi is serious about competing with the established players in the industry.