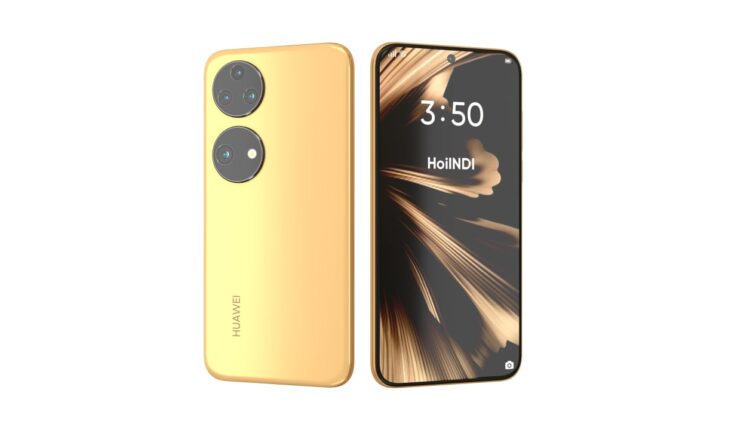 It's a festive season in China but Huawei is preparing for the next big thing from the P series. Now we have a new Huawei P60 Pro concept render with a periscope camera and curved edge display, which looks cool.
An official Huawei P60 series announcement is yet to come but concept creator HoiINDI continues to bring in a new stack of CAD render to keep us excited about this upcoming.
Let's dive into the renders.
Huawei P60 Pro is envisioned with a new camera system, which is quite popular in the leaks bytheway. It has a new P40 series with a vertical rectangular camera bump and a large ring in the center.
The camera in the center could be the main sensor and it may be inspired by P50 Pro or the latest Nova devices. Coming the bottom opening, it has a periscope camera, which is seen as a marquee feature for Pro models. However, it may not be the case with the standard, as it relies on optical zoom.
The camera system also has an extra camera on the top alongside an LED flash to capture bright images. The renders show XMAGE branding but Huawei hasn't used it on Mate 50 Pro, released last year.
Coming to the front side, it has a curved edge display, which is also a Pro model specialty. On the other hand, the Huawei P60 Pro render shows quite slim bezels around the corners, which is also a nice touch to the details.
Overall, this is a good representation of what we will witness but there might be some surprises waiting for us on the other side. To note, these concept renders are compiled with past leaks and rumors and don't represents the official release.
More:
There are a number of rumored specs sheets and leaks that appeared in front of us but you can check the latest details about the Huawei P60 series in the article linked below.