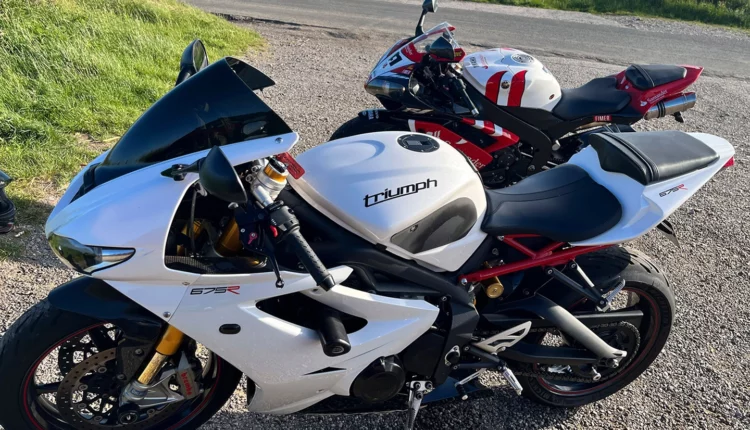 A landmark female biker meet-up at the Triumph Visitor Experience in Hinckley has been tainted by a series of motorcycle thefts from hotels surrounding the Leicestershire venue.
Bikes were taken from a number of carparks in the run-up to the Sunday, July 24 event – with some criminals even circling back for a second strike later in the night.
"We're gutted. Absolutely devastated. We're bikers and I'd be devastated if I had my bike stolen," event co-organiser Sherrie Woolf told MCN.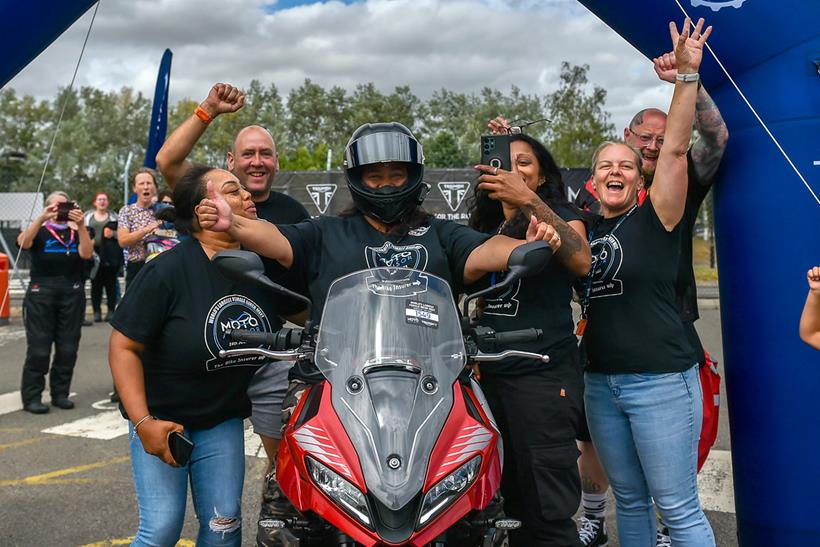 Woolf ran the event alongside biking friend and fellow volunteer Nimi Patel, having created the day through their Moto Advisor Facebook page.
A total of 1549 women riders attended, smashing the previous record of 1132. They also raised £9000, to be split equally between the Leicestershire and Rutland Blood Bikes and Midlands Air Ambulance charities.
"Nimi and I are absolutely devastated for everybody that lost their bike. One of our bikes nearly went," she continued. "We were in bed Saturday evening – at around 11.30pm – and Nimi jumped out of bed and yells 'Sherrie, the bikes!'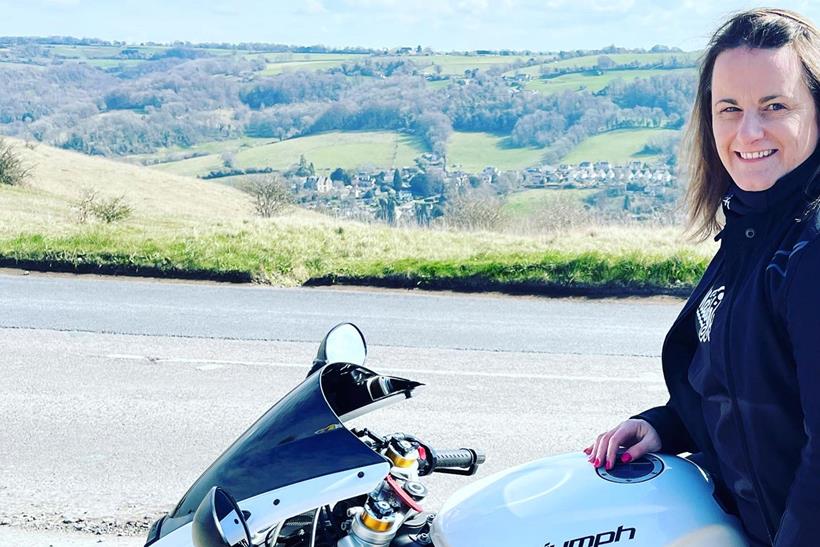 "They were there trying to steal one of our helper's bikes. They'd ground through half of a lock and were halfway through the other half. Because we ran downstairs, they ran off."
Volunteer crime-busting group Biker Biker, who harness the power of social media to get the word out and recover stolen machines, are reporting that up to 20 thefts may have taken place ahead the event. MCN were unable to confirm that figure with police forces at the time of writing.
Among those affected were Sarah Mitchell and partner Steve Osborne, who rode up from Swindon and lost their Triumph Daytona 675R and Yamaha R1 from the Doubletree by Hilton in Coventry.
"Steve had come with me for the event because I'd suffered a really bad accident on my bike in April and punctured my lung and broke two ribs along with lots of other injuries. It was the first proper rideout on it, so it was like a big thing for us," Sarah Mitchell reported.
Hotel staff believe the Daytona was taken at 11.08pm on Saturday evening, with the R1 then taken at 4.20am on the day of the event.
"It was one of those moments where you think 'no, perhaps they weren't parked there, they were a little further up.' Even walking out to the carpark, I was saying 'no' but then we saw the disc locks on the floor, cut in two, and obviously realised they were gone."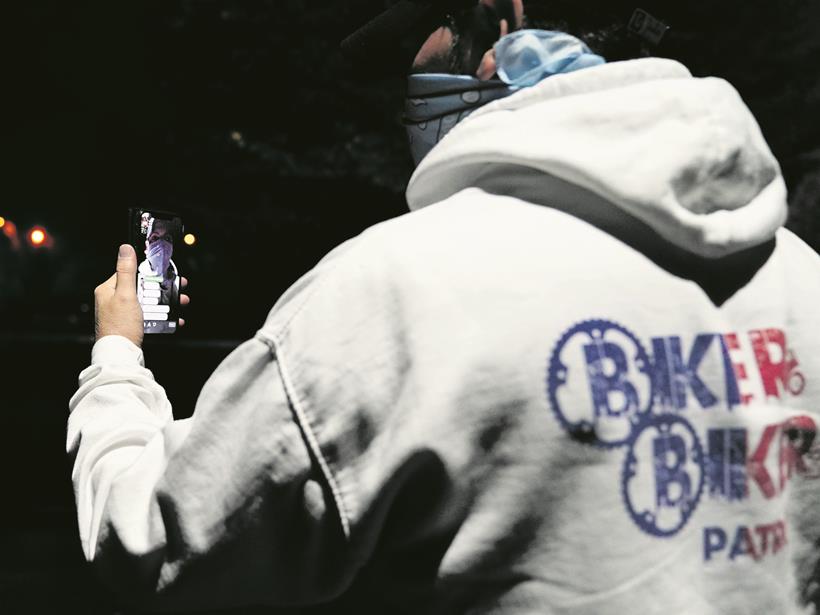 The pair's bikes were later spotted in a post on Instagram, alongside other motorcycles including a Yamaha MT-07.
"They were as locked up as much as they could be," she added. "I absolutely loved that bike and to think that some little a***hole is riding round and ruining it in Coventry right now and laughing at me – it devastates me, it really does."
MCN have since spoken to West Midlands Police, who told us: "We're investigating after three motorbikes were stolen from a hotel car park on Brandon Road in Coventry (not the Doubletree) between 1am and 6.30am on July 24.
"A woman who was working in the hotel went outside to try and stop the suspects and was punched in the face. Anyone who saw suspicious activity in the area at the time or has dash cam footage should get in touch via Live Chat on our website west-midlandspolice.uk quoting 20/673993/22." So far no arrests have been made.
Leicestershire Police are also investigating three incidents of motorcycles being taken from hotel carparks in the Hinckley and Enderby areas between Saturday, 23 and Sunday, July 24. Some of these bikes have now been recovered, with arrests made.