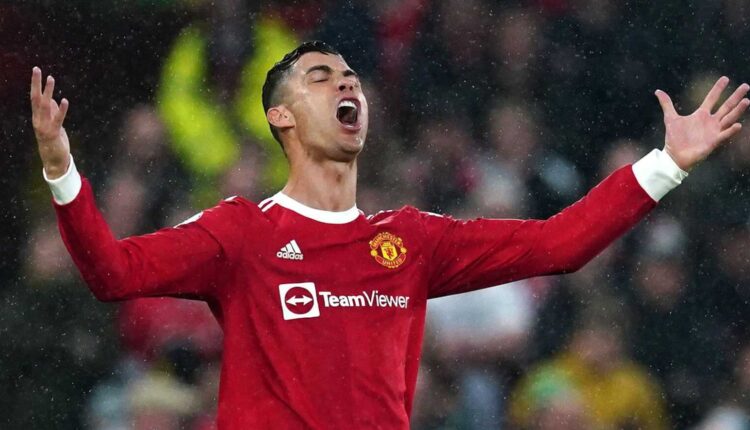 Manchester United boss Erik ten Hag will secretly be delighted with the news that Cristiano Ronaldo sees a future away from the club as it spares the Red Devils boss from a difficult decision, claims one observer.
The Portuguese forward is just a year into his Old Trafford return, but his future already looks in serious doubt. That's amid claims the Portuguese superstar is considering his options and seeking a move elsewhere this summer. Those claims come amid suggestions that Ronaldo is frustrated by United's lack of progress on the transfer market this summer.
However, there are claims that Ronaldo actually wants to move on amid fears of losing his status as the Champions League's top scorer.
Regardless of the reasons why Ronaldo wants to leave, it seems his agent Jorge Mendes is already working on his next destination. To that end, Chelsea, Bayern Munich, PSG and Napoli are all being touted as potential suitors.
It is arguably the links with Chelsea that are perhaps the most fascinating. Thomas Tuchel's side are a striker down after sanctioning Romelu Lukaku's return to Inter.
A move to Stamford Bridge would be hugely controversial given his association, in England at least, exclusively to Manchester United.
Regardless of whether he moves there or not, Gabriel Agbonlahor reckons his exit request will destroy his legacy. Furthermore, he believes Ten Hag will be secretly thrilled at his decision.
Indeed, the jury has been out all season on whether Ronaldo benefits or detracts from United's style. Granted, he did score 24 goals, but debate has raged if his selfish style of play has hindered the Red Devils. It was certainly a balance that Ole Gunnar Solskjaer and Ralf Rangnick struggled to reach.
Cristiano Ronaldo exit wish will be welcomed by Ten Hag
Now Agbonlahor, speaking to Football Insider, reckons Ronaldo is ultimately doing Ten Hag a favour.
Asked how he would react if a United player heard Ronaldo's desire to leave, he responded emphatically.
"You would just be disappointed. You've just lost [Paul] Pogba, then Ronaldo's going to leave too. Players will look up to him and see he's meant to love the club. But it just shows there is no loyalty to football from clubs to players and players to clubs.
"If there is something better for Ronaldo, he will go, he will drop Man United immediately, he doesn't care.
"I'm sure it's very disappointing for Man United fans and he's ruining his legacy. When they needed him Man United fans will remember that he jumped ship."
Turning his thoughts to Ten Hag, Agbonlahor added: "Even Ten Hag, he is probably buzzing deep down. He's probably delighted because he wouldn't have started him too much next season anyway."
An astonishing footballer, not a great team player
At 37-years-old, Cristiano Ronaldo knows he only has a limited number of seasons left in the game. Granted, he is fit as a fiddle and is a supreme athlete who can probably still perform at the highest level for a couple more seasons at least.
And there were times that his 24 goals in the 2021/22 season spared United's blushes further. Indeed, with Marcus Rashford, Anthony Martial and even Bruno Fernandes misfiring around him, United would surely have finished far lower than sixth without him.
Is Chelsea a good fit for Cristiano Ronaldo?
Cristiano Ronaldo is being linked with a move to Chelsea as he is looking for Manchester United exit.
But there's no doubting that Ronaldo's style of play does hold United back. He is very much someone out for his own gain and is generally unprepared to track back and do the 'dirty work'. In modern football, the very best teams cannot afford to carry such players. Liverpool's star-studded forward line, for example, always work tirelessly for the cause.
Perhaps, therefore, a parting of ways would not be a bad thing. If Ronaldo can find a team that can offer him Champions League football, he will undoubtedly leave and take that chance.