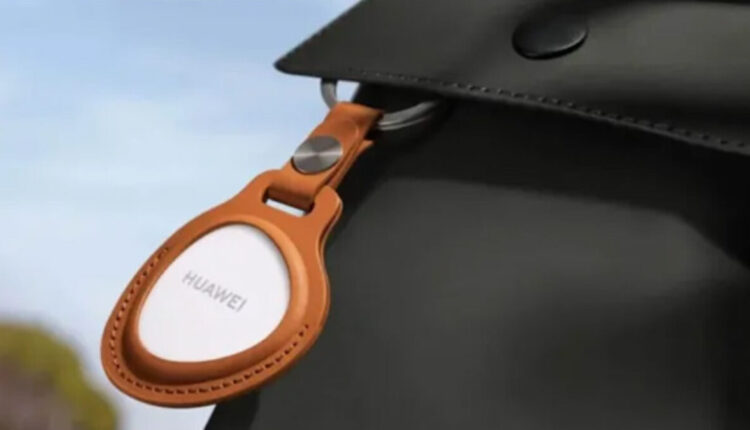 Huawei has unveiled a competitor to the Apple AirTag, marketed simply as the Apple AirTag. The Huawei Tag and the Apple AirTag lookalike, and there are even some technical similarities between the two products. Unsurprisingly, Huawei undercuts the Apple AirTag on price.
The Apple AirTag has been around for a while now, with Samsung also offering the Galaxy SmartTag and SmartTag+. While there are plenty of other smart trackers on the market too, Huawei has sought to introduce the Huawei Tag, a cheaper alternative than most that works a lot like the Apple AirTag.
Huawei has come up with its own tag as a competitor to Apple Airtag. The Huawei Tag and Apple's AirTag look alike. Many features are similar between both the products. However, the Huawei Tag is cheaper than the Apple AirTag.
So far, Apple's Tag has been sold in most markets of the world. Samsung has also been providing Smart Tag and Smart Tag Plus.
On the one hand, the Huawei Tag dispenses with a GPS module, mirroring the Apple Tag. Instead, the Huawei Tag relies on nearby Bluetooth devices to approximate its position. It is unclear whether these devices must be Huawei branded, though. If that is the case, the Huawei Tag may struggle to provide decent location accuracy in markets other than China. For example, the Apple Tag is useless in markets where Apple has little presence, and it cannot function at all in South Korea. Additionally, the Huawei Tag also lacks an ultra-wideband (UWB) chip, rendering it impossible to track precisely.
Moreover, the Huawei Tag features IP67 dust and water resistance, plus a battery that should last up to a year between charges. Meanwhile, Huawei has included an NFC chip to share owner information when needed and a small speaker to help locate nearby tags. Currently, Huawei has only announced its smart tag in China, where it retails for CNY 99 (~US$15). Alternatively, the company sells four tags for CNY 299 (~US$45) and a keychain for CNY 69 (~US$10). As it stands, Huawei hopes to start shipping smart tag pre-orders on July 30.