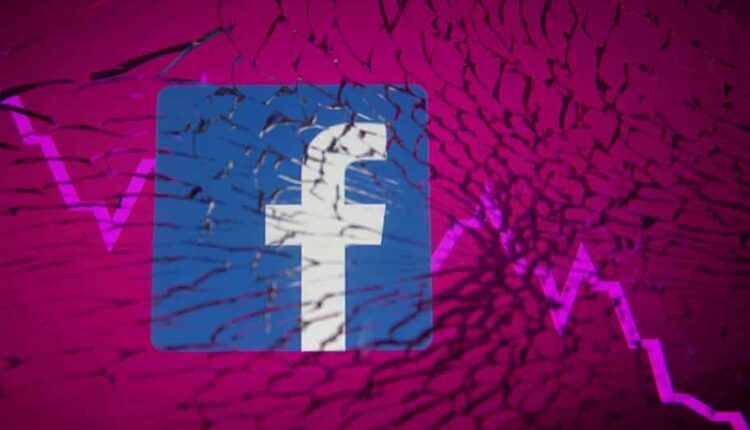 Meta stock slumped by 26.4% Thursday, meaning it shed nearly $240 billion in market capitalization.
It marked the largest one-day value loss in US corporate history.
Meta posted disastrous fourth-quarter earnings after markets closed on Wednesday.
Meta on Thursday suffered the largest one-day wipeout in US corporate history after posting a shocking earnings report Wednesday.
Its valuation slumped by nearly $240 billion as its shares fell 26.4%.
After markets closed on Wednesday, Meta, formerly known as Facebook, said in its fourth-quarter earnings report that Facebook's daily active user base shrank for the first time in its history. Meta also reported $10 billion in operating losses from its nascent metaverse business.
Meta's 26.4% stock slump Thursday left it valued at $661.4 billion compared with its $898.5 billion market capitalization when Wall Street closed Wednesday – a loss of $237.1 billion.
Facebook previously held the record for the largest one-day loss in value in US corporate history. In July 2018, the company shed $119 billion in market cap in a single day after reporting slowing growth in its second-quarter earnings. It was the largest one-day market cap slump at the time.
After Meta posted brutal fourth-quarter earnings on Wednesday, CEO Mark Zuckerberg reportedly told employees to home in on the company's way out: video.
Bloomberg reported Zuckerberg addressed staff in a companywide virtual meeting Thursday. He said the company was up against an "unprecedented level of competition" from TikTok, an attendee not authorized to speak about the call said.
Zuckerberg said in an earnings call Wednesday that Meta would be zeroing in on Instagram Reels, its TikTok-like feature.
"People have a lot of choices for how they want to spend their time, and apps like TikTok are growing very quickly," he said.
The meeting attendee added that Zuckerberg appeared red-eyed and told staff he might tear up during the meeting, not because of the topics being discussed but because he'd "scratched his eye," Bloomberg reported.