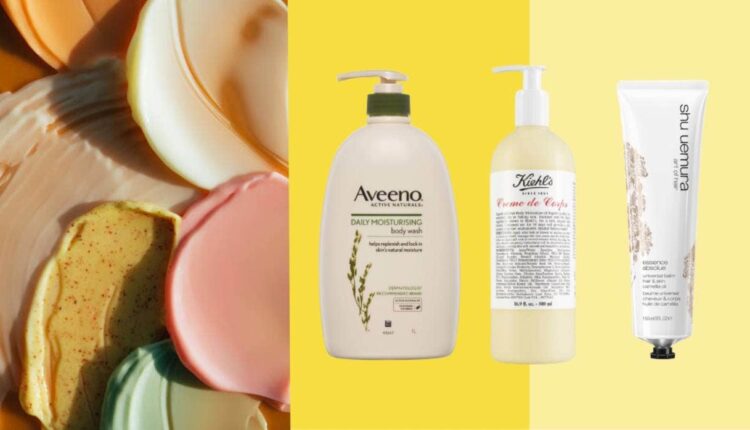 I think most people have a key item or two that they really don't like to run out of. If there isn't a stack of unread books on my bedside table, I don't feel quite right.
My old housemate would order her favourite Aspect cleanser two at a time to avoid being caught short, and a friend in Sydney buys three tubes of brown mascara at once when she sees it, because it's hard to find.
We like to be prepared. And perhaps none of us more than my friend Kieran, who has been known to carry up to five tubes of Blistex around with him. In a pub courtyard a few years ago, he pulled one out and I made a joke about how there had to be two more in the same pocket. He pulled out another four. The man cannot stand a chapped lip.
The idea of a shower not immediately followed by top-to-toe lotion makes me very uncomfortable.
I'm thinking about this because I just had a shower and, opening my bathroom cabinet, I noticed four different body moisturisers. There are another two options over at my boyfriend's place.
Sure, they're not in all my pockets, but really I'm not that different from the Blistex king.
The idea of a shower not immediately followed by top-to-toe lotion makes me very uncomfortable. All that hot water dries the body out. You simply have to replenish.
For me, the last word in lotion is Kiehl's Creme de Corps. It hurts me to pay $98 for the big bottle, but I will do it. Luxurious and long-lasting, on the skin and in the bottle, since it goes a long way.
When I don't want to spend that much, I will buy a big bottle of Aveeno Daily Moisturising Body Lotion, which is only $30 for twice as much. It's very good, especially for that money, but is not quite the same.
A more recent discovery, which almost counts as a good deal before you realise you will go through it twice as quickly, is Shu Uemura Essence Absolue Universal Balm, $65. Unlike most "two-in-one" products, this lightweight lotion really does work beautifully on hair and skin. It smells beautiful too, which will be the camellia oil. A definite treat.
Like all the stories from Stuff's lifestyle team, it was lovingly handcrafted using the finest journalism ingredients: news nous, sharp questions, gorgeous photography, vigorous fact-checking, expert advice and a whole lot more.
Those things don't come cheap, so we're asking for your support today.
If our lifestyle content inspires your day, your kitchen or your well-being, please contribute to Stuff.
Source: www.stuff.co.nz