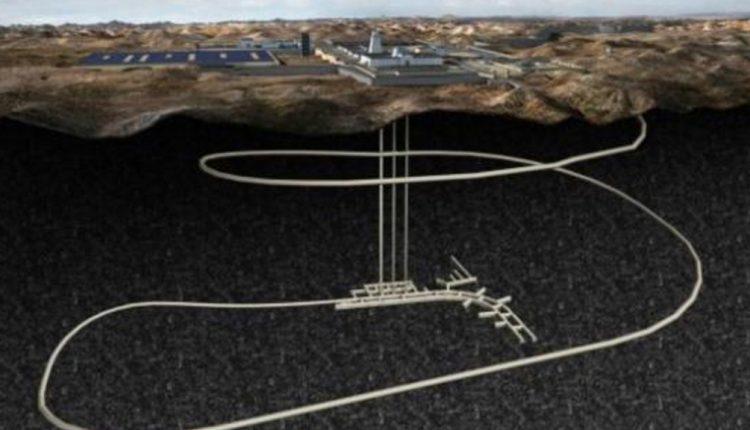 A ground-breaking ceremony was held at the Beishan site on 17 June. Among those attending the event were representatives of CAEA, the Ministry of Ecology and Environment, Gansu Province, Jiuquan City, Subei County, China National Nuclear Corporation, China Uranium Company Limited and Beijing Geological Research Institute of the Nuclear Industry.
"This will be the world's largest underground laboratory with the most comprehensive functions and the widest participation," CAEA said. "It will provide an important scientific research platform for the construction of a deep geological repository for high-level radioactive waste, speed up the process of safe disposal of high-level radioactive waste, and ensure the healthy and sustainable development of the nuclear industry."
The Beishan Underground Research Laboratory was one of 100 major scientific construction projects listed in China's 13th Five-Year Plan, covering 2016-2020. In 2019, the project was approved by the CAEA, with the Beijing Institute of Geology of the Nuclear Industry designated as the leader of the project.
The laboratory's surface facilities will cover 247 hectares, with 2.39 hectares of gross floor space, its chief designer, Wang Ju, vice-president of the Beijing Research Institute of Uranium Geology said in an interview with China Daily in April. He said the underground complex will have a total structural volume of 514,200 square cubic meters, along with 13.4 kilometers of tunnels.
The laboratory is estimated to cost over CNY2.72 billion (USD420 million) and take seven years to build. It is designed to operate for 50 years, and if its research proves successful and the site is suitable, an underground repository for high-level waste will be built near the laboratory by 2050.
Wang said, "The lab will provide critical support in the safe geological disposal of high-level waste, which is crucial for the sustainable development of nuclear energy in China."
Industrial scale disposal of low and intermediate-level waste is carried out at three sites in China: near Yumen, northwest Gansu province; at the Beilong repository in Gunagdong province near the Daya Bay nuclear plant; and at Feifengshan, Sichuan province.