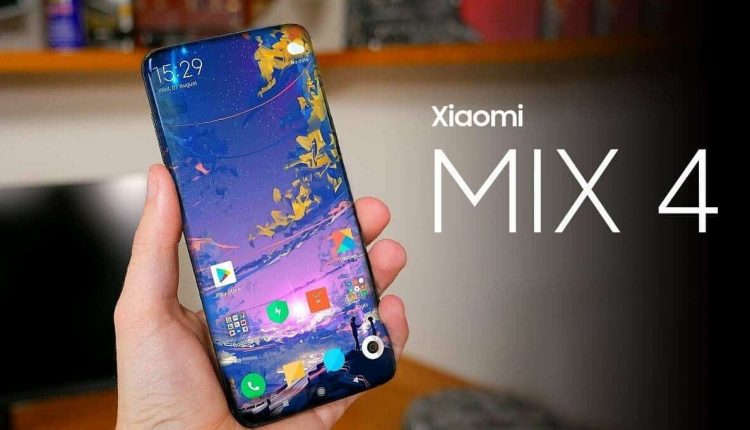 Chinese manufacturing giant, Xiaomi, is known for releasing a plethora of smartphones every year. Initially, the company had its focus on entry-level and mid-range smartphones. Even when it releases a device with flagship specs, it places a mid-range price on it. However, with the arrival of the Xiaomi Mi 11 Pro and Ultra, the company is now gradually entering the flagship market. According to a recent report, a large number of Xiaomi smartphones passed the network audit in China. Among them is a new flagship smartphone with an on-screen camera, this is probably the Xiaomi Mi MIX 4.
As of now, the Xiaomi Mi MIX 4 is the only Xiaomi flagship that is rumored to come with an on-screen camera. Furthermore, a new Xiaomi device with model number 2107119DC passed the Chinese radio certification yesterday. According to @DCS, this device is a new thin and light smartphone from Xiaomi.
Before now, Xiaomi CC product manager and brand spokesperson, Wei Siqi, clearly stated in reply to netizens that Xiaomi's new generation of CC series models will be released in the third quarter of this year. This officially confirms that the company will not discontinue the series. Recall that the Xiaomi CC series is the first to use the 108MP camera. Thus, it will not be a surprise if this series also launch the on-screen camera technology.
XIAOMI CC 11, MI MIX 4 AND MORE
In addition, Xiaomi has a number of new phones in the process of entering the network. According to reports, these smartphones include a true flagship in the MIX series. This is probably the Xiaomi Mi MIX 4 which will arrive in the second half of the year. The devices also include the Xiaomi Mi Pad 5, K19A, K3S, K11S/T, J18S, and other new phones. The new leak also shows that some of these smartphones will be as expensive as 10,000 yuan ($1,550). This shows that Xiaomi is ready to fully enter the flagship market with flagship devices.
Judging from the previously exposed information, the Xiaomi Mi Pad 5 model is M2105K81C. The true flagship model under the Xiaomi Mi MIX 4 uses the suffix K8. However, the upcoming Xiaomi CC11 will probably have the suffix K9D model. Just like the MIX 4, the Xiaomi CC 11 will probably officially arrive in the second half of the year.
As of now, there is no information regarding the official specifications of these smartphones. We will keep a tab on their development and let you know if there is any new information.