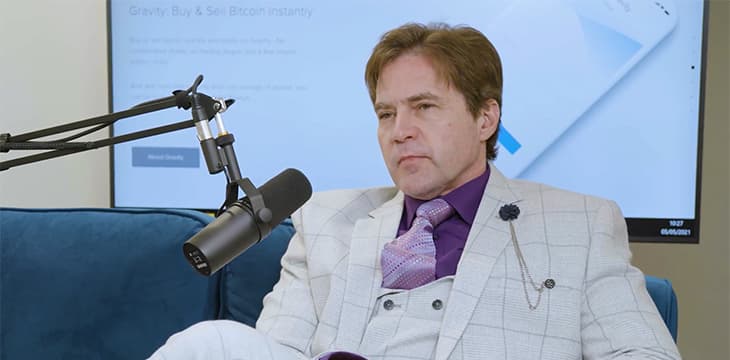 AI, COVID-19 and pyramids
More often than not, we see Dr. Wright in battle mode, passionately speaking about Bitcoin as well as other topics and concepts that may be related to blockchain. However, in this episode of the Bitstocks podcast, Dr. Wright appears rather relaxed and comfortable.
Dr. Wright and Hudson explore several topics in part one of this episode, and they hardly scratch the surface when it comes to Bitcoin itself. Instead, the two discuss coronavirus, Artificial Intelligence (AI), the lack of equality we see in the global economy, how pyramids were built, and the philosophy of science.
But unlike most of the conversations we hear about squares and circles, the philosophical exchange between Dr. Wright and Hudson is rooted in history and events that most people have at least a general understanding of, which makes the conversation very easy to understand and digest.
Toward the end of the episode, Hudson begins to bring Bitcoin into the picture by asking Dr. Wright a few questions about nChain, which segues into a conversation about the Bitcoin community.
"As an entrepreneur, and I know I'm not the only one who feels this way, we don't feel very safe walking into nChain, and we should," Hudson said.
"When you say statements like F*ck the community," Hudson began saying, before Dr. Wright cut him off,
"100%," Dr. Wright said, "It's not about the community that's a Silicon Valley idea. Your company isn't about a community, F*ck the community, I stand by that, do you want to know why? Because it's not about a little tribal in-group, I want the technology that will help the world, not a community."
"You don't call the world a community?" Hudson asked.
"No, I don't," Dr. Wright said.
"The whole point here is, it's not about a small community, it's not about an ingroup of us, it's too small, look bigger, stop thinking that it's about us, it's about everything and everyone, and that's what I'm trying to say, this whole crypto-community thing is making in-groups."
To see where this conversation goes next, you are going to want to watch Bitstocks Podcast Ep.45 Pt.1 as well as part two of the episode which will be released on May 20th!
New to Bitcoin? Check out CoinGeek's Bitcoin for Beginners section, the ultimate resource guide to learn more about Bitcoin—as originally envisioned by Satoshi Nakamoto—and blockchain.