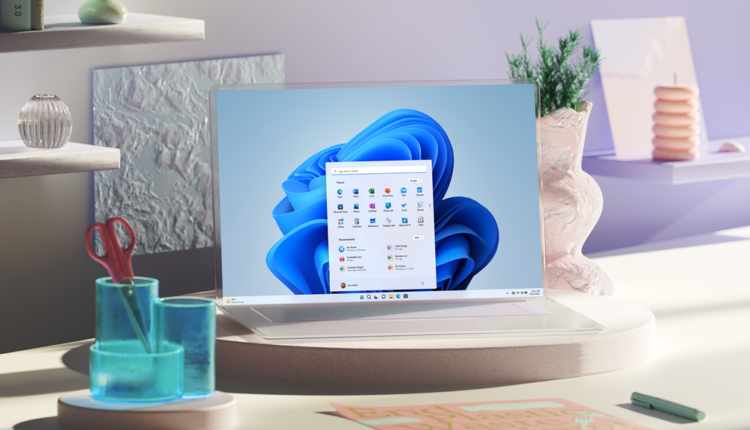 Back in April, Microsoft announced a new organizational messages feature that allows companies to send messages to users on their desktops, lock screens, or above the taskbar on Windows 11 PCs. The organizational messages feature is now available in public preview for Insiders on the Release Preview Channel in Windows 11 22H2.
Specifically, IT admins can configure these messages in Microsoft Endpoint Manager. It's also possible to customize messages with a logo and URL, assign them to users, and select the frequency of the messages. Microsoft Intune provides built-in message templates for the taskbar, notification area, and the Get Started app.
The taskbar messages allow IT admins to deliver important notifications to employees, such as critical software updates. Moreover, the notification area messages help to deliver informational messages, including employee training and optional updates. The Get Started app messages are designed to onboard new employees and provide resources such as support information, policies, and device tips.
"With organizational messages, you can leverage Microsoft Intune to configure and send branded messages to help people learn about their organization or ramp up for new roles. You can also notify users about organizational updates and trainings," the company explained.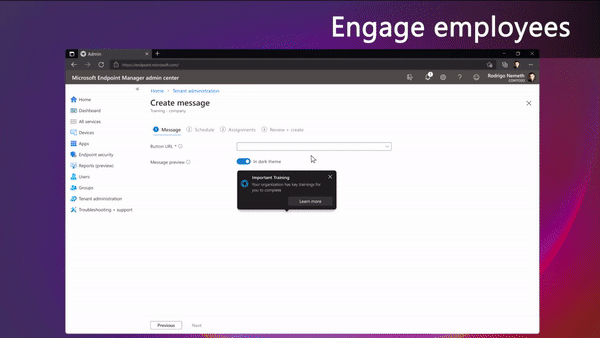 IT admins can configure these messages in Microsoft Endpoint Manager and customize how messages appear, who sees them, and how frequently they appear. A company logo can appear alongside the message, and they can also include web links to company URLs. These could be useful for training material or as a quick blast to alert employees to something company-wide.
Microsoft has used similar messages like these to entice Windows users into using Edge, and the company has previously never allowed app developers or third parties to generate these types of messages above the taskbar. These messages are certainly an improvement over the net send command from the Windows XP era, which allowed IT admins to send a pop-up message to PCs.
As with any messages, these could be met with criticism from end users or security researchers if they're overused by organizations. Apart from being distracting, cybercriminals often mimic Windows dialog boxes to try to encourage users to click and download malware from webpages.