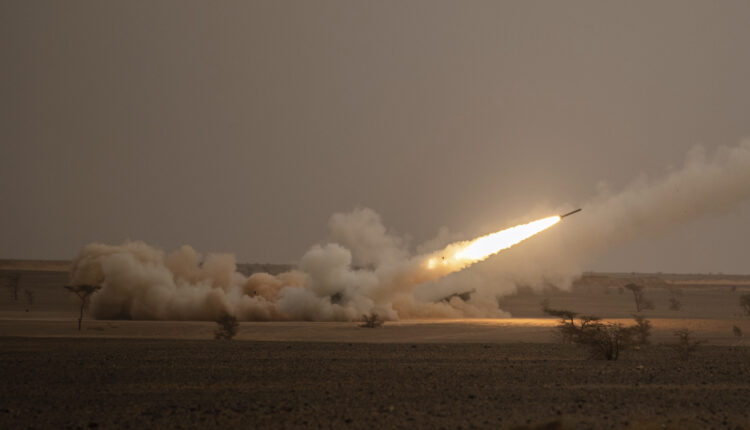 The Russian Army has destroyed a Harpoon anti-ship missile depot and a HIMARS multiple rocket launcher during shelling in recent hours in Odessa, Donetsk and other parts of Ukraine, killing some 65 Ukrainian fighters, Russian Defense Ministry spokesman Gen. Igor Konashenkov said Sunday.
"In the area of the Krasnoarmeysk settlement in the Donetsk People's Republic (DPR), a U.S.-made launcher and a HIMARS MLRS transport and cargo vehicle were destroyed by high-precision ground weapons," according to Konashenkov. Harpoon missiles, "delivered by NATO," were destroyed during a shelling on the port city of Odessa.
Konashenkov also announced attacks on four points of deployment of "foreign mercenaries" in the towns of Konstantinovka, the Kharkiv region and Dzerzhinsk in Donetsk, he said at a press conference reported by the Russian news agency TASS.
In addition, the Russian Armed Forces attacked the deployment point of the 97th battalion of the Armed Forces of Ukraine in the Zaporiyia region in a shelling that has resulted in at least 65 Ukrainian fighters killed and 10 military equipment destroyed.
In total, Russian aviation and artillery have hit 210 targets of the Armed Forces of Ukraine over the past 24 hours, Konashenkov said.
Ukraine had received only four HIMARS systems from the US as of early July, the European Council on Foreign Relations said in a report. Washington had pledged to deliver eight of the missile systems by mid-July.
Western weapon supplies have been crucial to Ukraine's efforts to push back the tens of thousands of Russian troops that Moscow sent into Ukraine on February 24 in what it calls a "special military operation".
Twenty-five of the 28 nations providing military assistance to Ukraine are NATO members, including the US and UK, which are supplying Kyiv with sophisticated weapons such as multiple rocket launch systems (MLRS).
The military aid sent to Ukraine also includes conventional weapons, as well as more advanced equipment and weaponry.