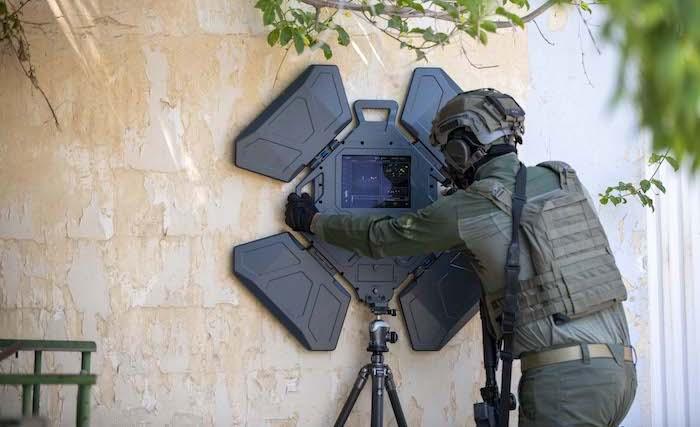 A person using Camero-Tech's Xaver 1000 system to see objects behind a wall.
New Israeli military technology allows users to detect objects and people behind walls in real-time.
Camero-Tech's Xaver 1000 uses an advanced AI-based tracking algorithm.
The company says it is an "essential system" for militaries, law enforcement, and intelligence units.