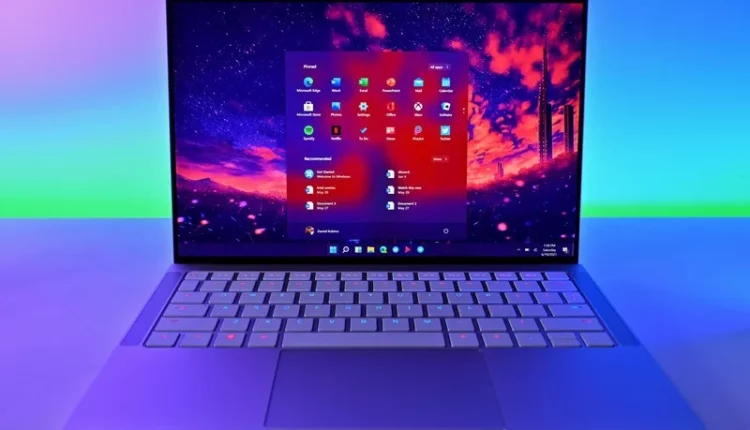 Microsoft is gradually rolling out the mica blur effect for Word to Beta Channel Office Insiders.
Microsoft's mica blur effect is one step closer to rolling out in Microsoft Word. Mica is the new blur effect available in Windows 11. An Office Insider in the Beta Channel spotted the new style of blurring in Microsoft Word and shared a screenshot on Reddit.
Mica is an effect similar to the acrylic blur, but it's less resource-intensive because it samples from a PC's wallpaper rather than any apps behind an active window. The effect is seen on several apps on Windows 11, including the File Explorer and the Settings app.
Source: sixunitedxbox via Reddit
Here's Microsoft's description of mica from a support document (emphasis added):
Mica is an opaque, dynamic material that incorporates theme and desktop wallpaper to paint the background of long-lived windows such as apps and settings. You can apply mica to your application backdrop to delight users and create visual hierarchy, aiding productivity, by increasing clarity about which window is in focus. Mica is specifically designed for app performance as it only samples the desktop wallpaper once to create its visualization.
It appears that the mica effect is rolling out gradually, even to Insiders. Some Insiders have not seen it even after receiving the most recent update to Word.
If you'd like to check out the mica blur in Word and other preview features in Office, follow our guide on how to enroll in the Office Insider program.
We may earn a commission for purchases using our links. Learn more.
Marvel's Guardians of the Galaxy did a lot right and deservedly won Best Narrative at the Game Awards. But should it have taken the ultimate prize?
Acquisitions and closures, new technology and lawsuits. 2021 was a massive year for the gaming industry, and we're going back over the biggest gaming stories of the year.
I spoke to Stefan Engel, Lenovo's VP & General Manager of Visuals Business, for his insights into the future of display and monitor tech. Be it aspect ratios or energy efficiency, all the forecasts are here for 2022 and beyond.
Windows 11 has a new look, including a new Start menu and redesigned Taskbar. If you don't like the look of Windows 11, you can customize it with these apps.
Source: www.windowscentral.com