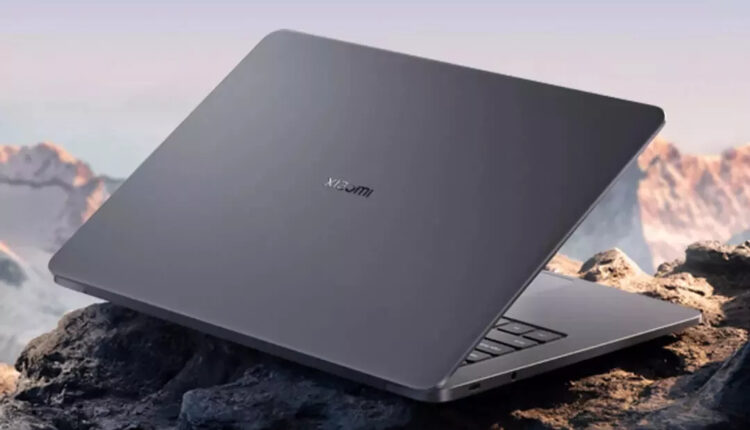 Third-party retailers have started selling the Xiaomi Pro X 14 2021 laptop globally. The 14-inch laptop has a 120 Hz display combined with an Intel Core i7-11370H processor and an NVIDIA GeForce RTX 3050 GPU. The laptop is available with 16 GB of RAM and up to 1 TB of storage, too.
The Xiaomi Pro X 14 2021 is orderable now globally, having already been available in China for some time. The machine is fairly minimal-looking, but it still packs a few noteworthy features. Specifically, Xiaomi has built the Pro X 14 2021 around a CNC aluminium body that contains some relatively powerful components, including an Intel Core i7-11370H processor.
Additionally, Xiaomi has integrated an NVIDIA GeForce RTX 3050 GPU, 16 GB of LPDDR4x RAM running at 4,266 MHz and 512 GB or 1 TB of PCIe storage. Another highlight is the 14-inch display, which operates at 2,560 x 1,600 pixels and 120 Hz. Its 300 cd/m² peak brightness is lower than we would have liked, but 120 Hz remains a rarity outside of gaming laptops.
The Pro X 14 2021 relies on a 56 Wh battery that it can recharge using a 130 W USB Type-C power brick. Supposedly, the laptop can reach 50% charge in 32 minutes, and it should last approximately 8:30 hours when streaming locally-stored videos.
The Xiaomi Pro 14 2021 is available to order through Banggood for US$1,899.99. Orders will begin shipping from Banggood's Chinese warehouses later this month; you may incur customs duties and charges if you order from outside China, though. Alternatively, AliExpress stock 512 GB and 1 TB configurations for several hundred dollars less. Some sellers will even ship the laptop from within the EU, eliminating or reducing customs duties.
Source: www.notebookcheck.net