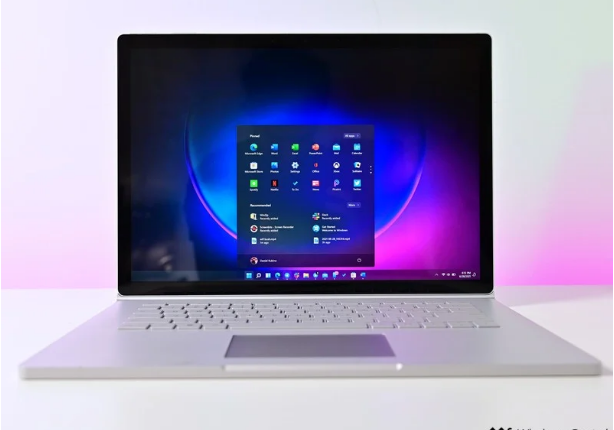 Windows 11 started rolling out earlier this month. While Microsoft updated several parts of the operating system, there are strange gaps that the company left in the OS. While some of these come down to preference, Microsoft removed the ability to customize certain aspects of its operating system. For example, you can only show a clock on one display while running Windows 11. Want a clock on an external display? You have to grab an app like ElevenClock.
On top of weird omissions for options that were available on earlier versions of Windows, Microsoft also made drastic changes to elements that people love. Many people, including our senior editor Jez Corden, hate the new Start menu. The Windows 11 Taskbar also has its critics. These aren't just disliked for their designs. They frustrate people because they lack functionality.
Microsoft would likely explain these changes as a simplification of Windows that makes it easier to use. That may be true in some cases, but the inability to move the Taskbar to the side of the screen doesn't seem like a needed change. The new Start menu is simplified compared to its predecessor, but always showing a reminder that people turned off recommendations is just poor design.
These changes and omissions have led to third-party developers stepping in. Our list of the best apps to customize the look of Windows 11 seems to grow by the day. While I commend the efforts of these developers, many of these apps shouldn't be needed in the first place.
Stop removing options
I understand that Microsoft is going to make changes to the look and feel of Windows as it moves from version to version. It's Microsoft's right to want to simplify things, but it shouldn't remove toys altogether for power users — just hide them somewhere we'll know where to look.
I'm not calling for Microsoft to maintain every legacy version of Windows so people can pick a skin. I do expect some more customization options on an OS that has traditionally been customizable.
Corden illustrates the issue with the lack of customization options in his piece about the Start menu:
This new one is so lacking in customization features to the point of frustration. You can't resize it in any way, shape, or form. You can't remove the Recommended Files list. You can turn it off, but it leaves a nasty gap with an annoying reminder telling you that you've turned off Recommended Files, like a vestigial limb you can't remove. The Recommended Files list, if you leave it on, for me just surfaces years-old documents and other random crap from my file storage that I don't really want to see surfaced right there in my Start menu. Managing those files is a chore, too, forcing me to right click and "dismiss" every time it surfaces a file I couldn't care less about.
A program like Start11 should be for people who want to get a classic version of their Start menu on their PC or to perform detailed customizations. People shouldn't have to buy it to move their Taskbar to the top of their screen or to get a Start menu without a useless recommendations list.
Microsoft can, and should, fix this
In his piece on the excellent Auto Dark Mode app, our executive editor Daniel Rubino calls it "the app Microsoft needs to build into Windows 11." We've seen Microsoft do this before. The Night light feature in Windows 10 followed the footsteps of f.lux. If Microsoft sees an implementation of a feature that it likes, the company can just c̶o̶p̶y̶ emulate it.
Insiders don't like having to download a third-party app to get a clock on their secondary display; no one does. People shouldn't have to go through the Feedback Hub to say that when they disable the Recommendations list that they want it replaced with something functional instead of a note saying they turned it off. But if these steps are going to be required, Microsoft needs to listen to feedback about them.
Microsoft shared a video thanking Insiders for shaping Windows 11. Over the next year, Microsoft needs to show that those words aren't hallow. By the time the next major update rolls around for Windows 11, Microsoft needs to show a sustained effort to listen to feedback and to provide people options for their PCs.
Source: www.windowscentral.com