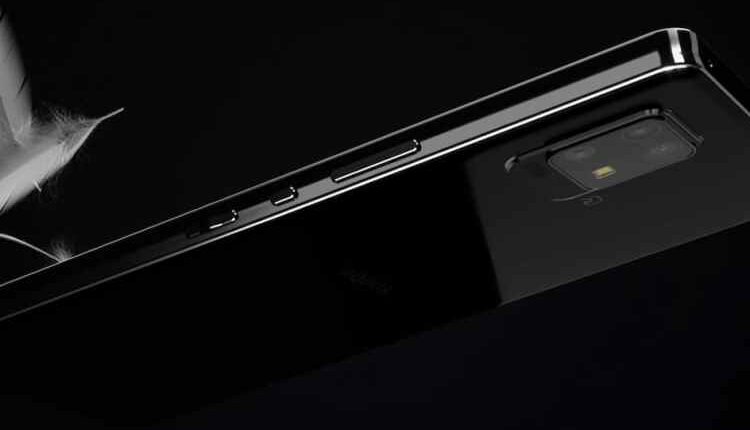 Sharp AQUOS Sense 6 and AQUOS Zero 6 5G
Today, Sharp released AQUOS Zero 6 and AQUOS Sense 6 5G smartphone in Japan. Among them, Zero 6 weighing only 146g, is currently the world's lightest 5G cell phone. The AQUOS Zero 6 returns to a light design once again with a Snapdragon 750G 5G CPU, 6.4-inch OLED panel, support for 240Hz refresh rate, and millimeter-wave 5G support. Its biggest highlight is the world's lightest 5G phone, weighing just 146 grams and 7.9 mm thick.
Other specs include 8GB RAM, 128GB storage, 48MP + 8MP (ultra-wide angle) + 8MP (2x optical telephoto) cameras, support for an under-screen fingerprint sensor, a 4010mAh battery, and Android 11 pre-installed. the phone is also water and dust resistant has a headphone jack and is available in black, white, and purple.
Sharp AQUOS Sense 6 5G comes with a 6.1-inch IGZO OLED display and a 4570mAh battery, 11% thinner than the previous AQUOS Sense 5G model, with a thickness of 7.9mm and a processor of Snapdragon 690 5G, available in light copper, silver, and black.
Sharp AQUOS Sense 6 and Zero 6 Specifications Comparison
Model
Sharp AQUOS Sense 6
Sharp AQUOS Zero 6 5G
OS
Android 11
Android 11
Size,
Weight
70 × 152 × 7.9mm,
about 156g
73 × 158 × 7.9mm,
about 146g
CPU
Qualcomm Snapdragon 690 5G
2.0GHz + 1.7GHz octacore
Qualcomm Snapdragon 750G 5G
2.2GHz × 2 + 1.8 GHz × 6
Memory
RAM 4GB/ROM 64GB,
RAM 6GB/ROM 128GB
RAM 8GB/ROM 128GB
Display
Approximately 6.1 inch full HD + (2,432 x 1,080 dots)
IGZO OLED display
Approximately 6.4 inch full HD + (2,340 x 1,080 dots)
Organic EL
Rear Camera
Main camera:
Approximately 48MP effective pixels CMOS
F-number 1.8 lens (wide-angle 79° focal length 26mm)
Electronic image stabilization
Wide-angle camera:
Approximately 8MP effective pixels CMOS
F-number 2.4 lens (ultra-wide-angle 120° focal length 15mm)
Electronic image stabilization
Telephoto camera:
Approximately 8MP effective pixels CMOS
F-number 2.4 lens (telephoto 45°, focal length 53mm)
Electronic image stabilization
Main Camera:
Approximately 48MP effective pixels CMOS
F-number 1.8 lens (wide-angle 79° focal length 26mm)
Electronic image stabilization
Wide-angle camera:
Approximately 8MP effective pixels CMOS
F-number 2.4 lens (ultra-wide-angle 120° focal length 15mm)
Electronic image stabilization
Telephoto camera:
Approximately 8MP effective pixels CMOS
F-number 2.4 lens (Telephoto 45° Focal length 53mm)
Electronic image stabilization
Front Camera
Approximately 8MP effective pixels CMOS
F-number 2.0 lens (wide-angle 78° focal length 26mm)
Approximately 12.6MP effective pixels CMOS
F-number 2.3 lens (wide-angle 78° focal length 27mm)
Links
Wi-Fi: IEEE802.11a/b/g/n/ac
Bluetooth: Ver.5.1
Wi-Fi: IEEE802.11a/b/g/n/ac
Bluetooth: Ver.5.1
Waterproof and dustproof
IPX5, IPX8, IP6X
IPX5, IPX8, IP6X
Biometrics
Face recognition,
Fingerprint recognition
Face recognition,
Fingerprint recognition
Other
Osaifu-Keitai / NFC
Osaifu-Keitai / NFC
Sharp AQUOS Sense 6 and Zero 6 Specifications Comparison
Source: https://sparrowsnews.com