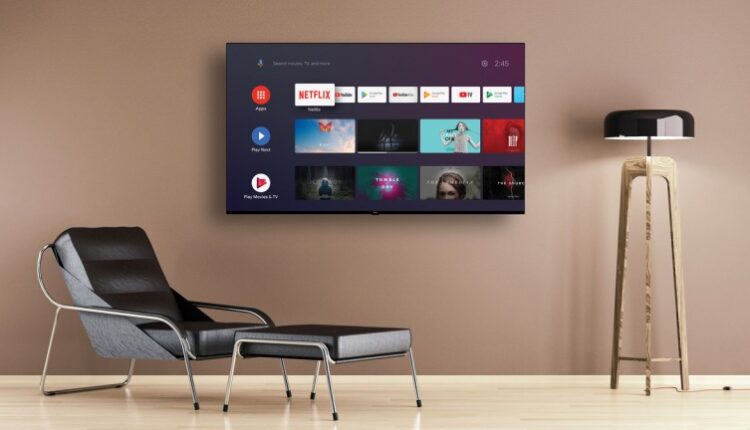 StreamView is the Nokia brand licensee for Smart TVs and Set-Top-Boxes in Europe, Middle East, and Africa, and it has been a while since we heard about any new products from them. So far, the company has launched three smart TVs, a terrestrial receiver, and a satellite receiver this year. There was also an unannounced QLED TV that appeared in a distributor's listing in early April and later on picked the Bluetooth certification.
It seems that StreamView already announced the first Nokia QLED TV a few days ago. The body comes in black and consists of a tabletop pedestal with a swivel stand, which allows it to rotate without moving the pedestal. There is a 65-inch 4K UHD display panel with a viewing angle of 178° and screen brightness of up to 350 nits. Display enhancements include Micro Dimming and UHD upscaling using Super Resolution.
Additional to the 2 x 12 W speakers found in the 65 and 75-inch 4K LED TV, the QLED TV also packs a 12 W subwoofer "designed to produce more saturated tones and a broader range." It increases the audio power to 36 W supported by DTS HD, Dolby Digital 5.1, and a built-in Equaliser.
The DDR3 RAM for the Smart TV is 1.5 GB, and the eMMC storage is 8 GB. It also integrates a 1.2 GHz ARM CA55 quad-core with TEE (trusted execution environments) chip and a Mali470MP3 GPU with Android TV OS for its functioning.
The accompanying Bluetooth remote control (RC) has backlit keys and dedicated buttons to access Google Assistant, Netflix, and YouTube. All Nokia Smart TVs by StreamView are compatible with terrestrial antenna, satellite, or cable-based connection using the built-in triple tuner.
In terms of wireless connectivity, the 65-inch QLED Smart TV offers dual-band Wi-Fi (802.11a/b/g/n/ac; 2.4 GHz, 5 GHz), Bluetooth 4.2, and built-in Chromecast.
While for wired connectivity, you will have the option of:
Three HDMI ports, of which one supports ARC.

Two USB 2.0 ports

Digital audio (coaxial) port for sound systems or soundbars.

Audio/Video IN (3.5 mm) port for an analog device.

VGA port

CI slot for subscription-based TV services with CI+ interface for conditional access modules.

Ethernet LAN port to connect to the Internet via cable.

Supports SatCR for connecting up to 8 receivers to a SatCR LNB.
The Nokia 65-inch QLED 4K UHD Smart TV (6500D) is already available through nokia.streamview.com in select countries for €1199.9 (₹103660, US$1400). Also, StreamView began selling the Nokia Satellite Receiver 7000 for €49.9 and the Remote Control for Nokia Streaming Box 8000 for €19.9.
On a side note, StreamView is pepping to launch three more Nokia QLED Smart TVs with the model numbers 4300D, 5000D, and 5500D, i.e., with 43, 50, and 55-inch screen sizes. CanalDigitaal, a provider of digital television via satellite for the Dutch market, has added the models to its list of supported TVs.
Source: https://nokiamob.net