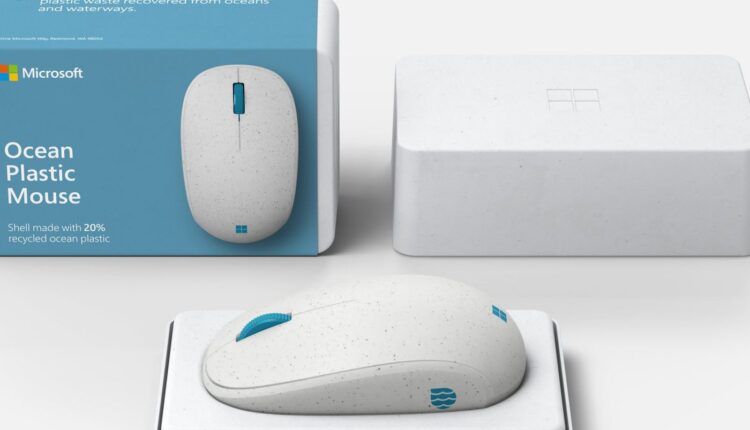 Over the years, we've seen many remarkable mice from Microsoft, but the one it's announcing today focuses on recycling and sustainability instead of innovative scroll wheel controls or high-precision DPI. The Ocean Plastic Mouse is notable because it has a shell made of 20 percent recycled ocean plastic and packaging that is 100 percent recyclable.
An August 2020 pledge from Microsoft said it will pursue a goal of zero-waste operations by 2030 and put an end to the use of single-use plastics in packaging by 2025. The small box this mouse comes in, made of recyclable wood and sugarcane fibers, represents a step toward that future. Microsoft also mentions a free mail-in program so people can send their old mouse for recycling.
That plastic shell uses resin with recycled material "made from plastic waste that is recovered from oceans and waterways." The plastic waste gets turned into pellets, and eventually, those are blended in with the other materials that make up the shell of this mouse.
Source: www.theverge.com