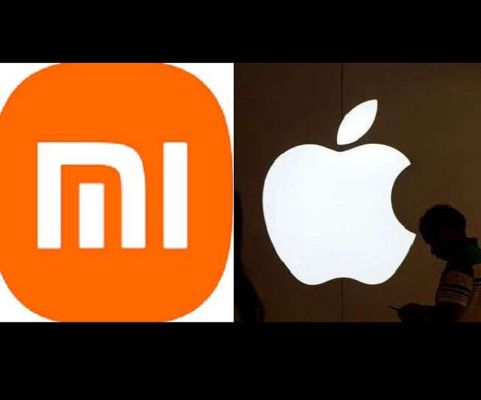 Xiaomi has become the world's second-largest smartphone company in the second quarter of this year, overtaking the tech giant Apple. The report from Canalys Research says that the Chinese company saw a massive 83 percent jump in shipments.
This is the first time Xiaomi is breaking into the top two positions globally when it comes to smartphone shipments. For those who are unaware, the top two positions have historically been dominated by Samsung and Apple.
Huawei had briefly grabbed the second position, overthrowing Apple but soon after that, it started facing sanctions by the United States. The company eventually withdrew from the high-end premium phones market and Xiaomi rushed to fill the gap by launching smartphone switch top-of-the-line specifications and aggressive pricing.
According to Canalys Research, Samsung remained the leading smartphone brand globally with a 19 percent share in the second quarter of this year while Xiaomi managed to increase its market share to 17 percent in Q2 2021. Apple comes in third with 14 percent of the market share in terms of smartphone shipments. OPPO and Vivo are positioned fourth and fifth with a 10 percent market share each.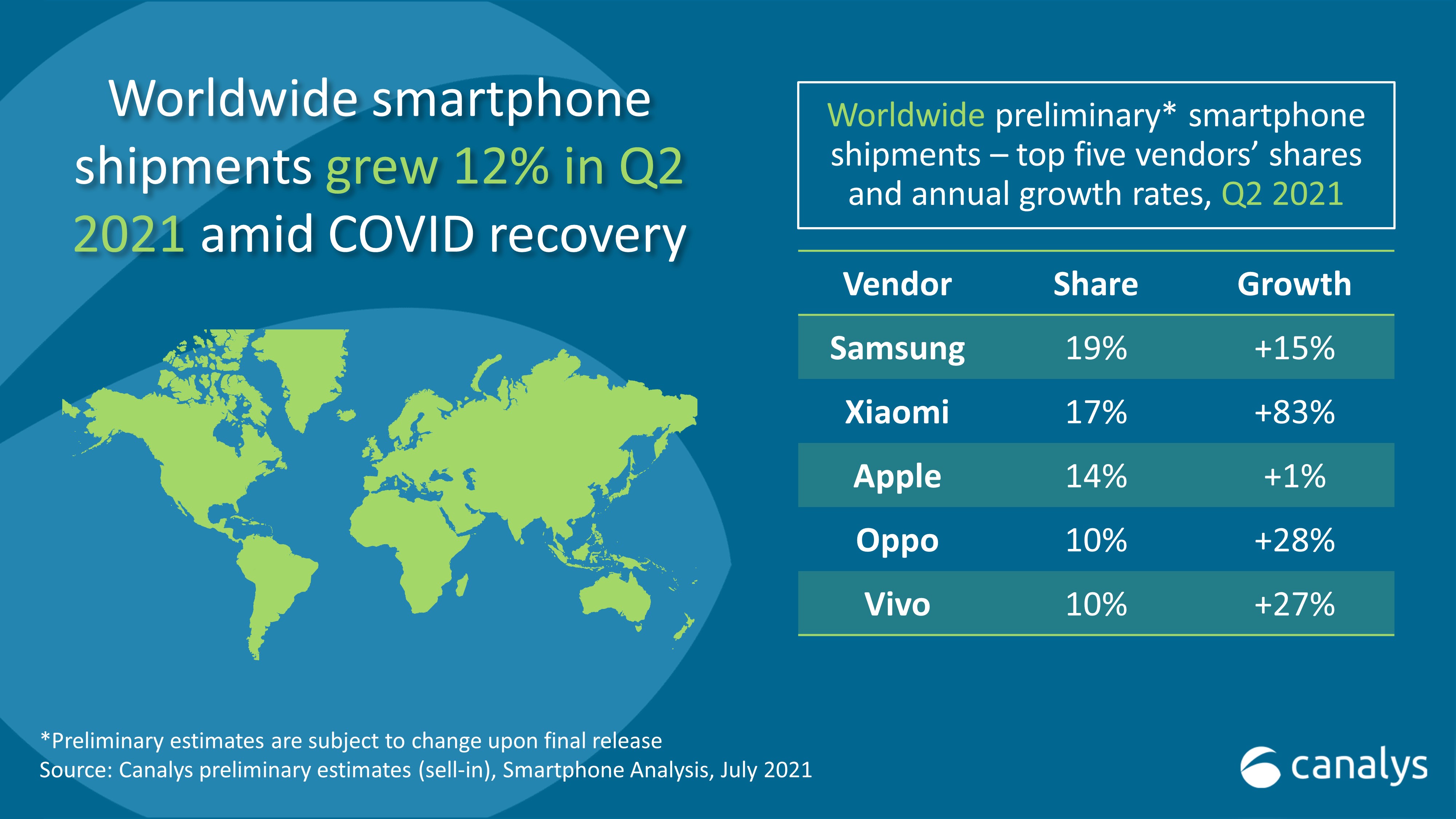 Ben Stanton, Canalys Research Manager says that the average selling price for Xiaomi is around 40% and 75% cheaper when compared to Samsung and Apple respectively. So, the company managed to grow sales for its high-end devices, such as Mi 11 Ultra.
However, it remains to be seen if Xiaomi manages to keep its position from rivals like OPPO and Vivo which also have the same objective — offering high-end smartphones at an affordable price point. Another advantage that Vivo and OPPO have against Xiaomi is that they are spending a lot of capital on marketing efforts.
Canalys report adds that the Mi 11 series maker has managed to increase shipments by more than 300% in Latin America, 150% across Africa, and 50% in Western Europe.
Source: www.gizmochina.com