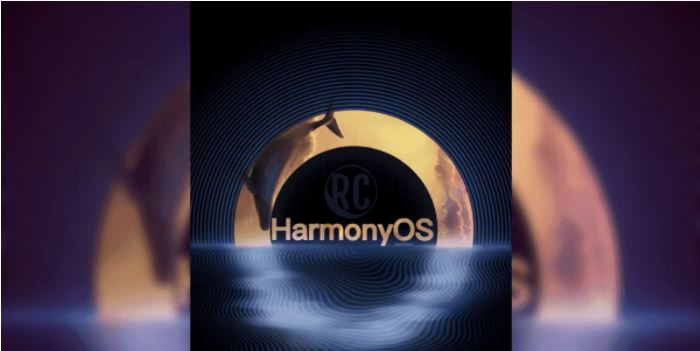 The browser UA logo is a feature that users do not often come across. Simply put, it tells the website what type of device you are currently using to enable a special page optimization. For example, if you are using a browser to surf the web on an Android tablet, selecting the iPad as the browser UA logo usually results in a better experience. Of course, you can force a change to a computer to get the same effect as a PC browser for Internet access. A few days ago, some users discovered that in the Huawei browser App, the Android UA logo is no longer available. However, the Huawei browser now has the HarmonyOS logo alongside iPhone, iPad, and PC.
Considering the various differences between Harmony and Android, such changes are almost inevitable. At present, HarmonyOS 2.0 is in the full public beta stage and old devices like the nova 5 can get this update. According to Huawei's schedule, the fourth batch of HarmonyOS internal beta recruitment will launch in mid-July. This fourth batch covers 14 old models including. The list of compatible devices includes
Huawei P20
Huawei Mate 10
Huawei-P20 Pro
Huawei Mate 10 Pro
Huawei nova 5i
Huawei-Mate 10 Porsche Design
Huawei nova 4
Huawei Mate RS Porsche Design
Huawei-nova 4e
Honor X10
Honor 30S
Honor-X10 Max
Honor 30 Youth Edition
Honor Play4
HARMONYOS WILL BE DIFFERENT FROM OTHER FAILED SYSTEMS
We have seen a couple of operating systems that never hit the road properly before meeting their end. Samsung's TizenOS will readily come to mind. While many people will like to link HarmonyOS's fate with Tizen's, both systems are on different levels. Although Samsung has over a billion smartphones globally, the company was not willing to port these devices from Android to Tizen. This is the difference between TizenOS and HarmonyOS. Just like Samsung, Huawei also has over a billion smartphones globally. However, the company is ready to port hundreds of millions of these smartphones to HarmonyOS.
Read Also:
HarmonyOS 2 now has 25 million users in just one month
According to Huawei, by the end of this year, 300 million devices will run on HarmonyOS. Of this number, 200 million will be it's own while 100 million will be from third-parties. According to Aurora Mobile, in just 14 days, HarmonyOS 2 got over 18 million upgrades. The data from Aurora Mobile is for the period between June 2 and June 15. As of now, HarmonyOS runs on well over 30 million smartphones globally. It has only been just over a month since the operating system hit the road officially. Whether HarmonyOS will succeed or not remains to be seen.
Source: www.gizchina.com