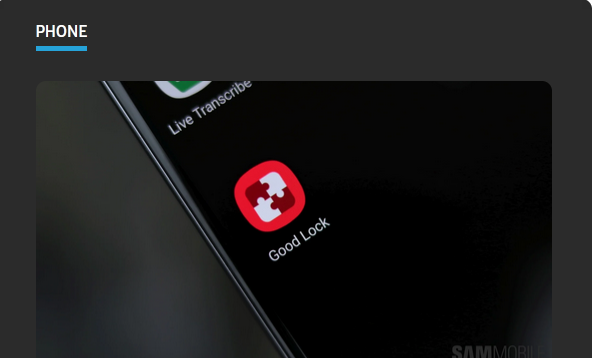 Good Lock is a powerful app that provides exceptional customization options to Galaxy smartphone and tablet owners. Samsung makes many different Good Lock modules that enable users to customize the UI, improve the multitasking experience and further enhance existing Samsung features like Always On Display, one handed-mode, etc.
The team at Samsung that works on Good Lock has said that new features are planned. It has also hinted at the possibility of Good Lock being made available more widely. Good Lock is only available in a handful of countries currently.
Good Lock may soon be available in more countries
We recently pointed out that even five years after it was first launched, Good Lock is still not available worldwide. Only 15 countries are supported currently. To be fair, because of the way Good Lock works, it will be a challenge for Samsung to make it available worldwide.
Given the level at which it enables customization for the OS, Samsung has to update Good Lock every time a major Android OS version is released. This resets all existing customization and then that needs to be redone on the new Android version.
This can end up being confusing for the average user. Samsung may end up having to address countless customer support calls if it were to make Good Lock available for everyone. Despite only being available in limited markets, Good Lock has amassed over 37 million downloads since it was first released.
Park Ki-yong, Yoon Seong-ju and Lee Ah-reum, members of the Good Lock development team at Samsung, said in a recent interview that Good Lock actually provides the developers with a way to communicate with users. They can take in feedback and continue to expand Good Lock features.
They also said that the team is planning to add more features to Good Lock. They may include the ability to make custom stickers in Samsung Keyboard and enhanced theme customization. The ability to further edit app icons is also being developed. Good Lock's expansion to more markets is under consideration as well.
Despite the significant development challenges involved, Samsung remains committed to Good Lock. The developers said that as long as users want Good Lock, they will continue to develop it. We can expect the next major update for Good Lock to arrive once Android 12 is released towards the end of this year.
Source: www.sammobile.com