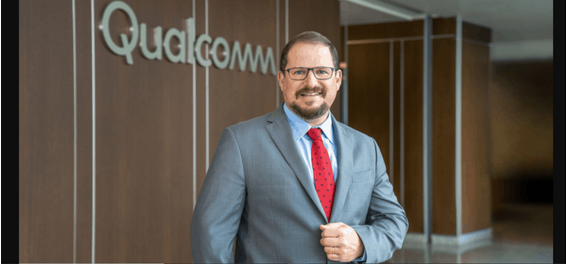 After officially taking office as CEO of Qualcomm this week, Cristiano Amon accepted the first interview with the media. According to the report, Amon expressed that it hopes to become bigger and stronger in the Chinese market and seek further revenue growth. He mentioned the gaps Huawei has left in the Android market. He also pointed out that in terms of high-end, Huawei's potential opportunities for tapping are not inferior to obtaining large customers like Apple.
When talking about doing business in the Chinese market, Amon praised customers for their contractual spirit and respect for intellectual property rights. It is understood that in the most recent fiscal year, of Qualcomm's $16.5 billion chip revenue, as much as $12.8 billion was contributed by mobile phones. This is a core key business that cannot be missed and needs to be further strengthened.
In addition, some analysts mentioned that Qualcomm's brand awareness is not as good as Intel and NVIDIA. Amon hinted that it has formulated a new brand strategy for Snapdragon chips. "The smartphone industry is becoming more mature and people are beginning to care about what is under the glass cover".
Qualcomm has 70% of the 5G baseband processor market
Recently, market research firm, Strategy Analytics had a look at the balance of power in the global baseband processor market. The firm also had a look at the chips that support cellular communications in smartphones and other mobile devices. In Q1 2021, the firm claims that there is significant growth in the chip market. This is basically due to the recovery of the smartphone market after the impact of the coronavirus pandemic. Also, the rapid development of 5G technology has a role to play in the quick recovery.
Read Also:
Huawei will provide updates to Honor smartphones presented before April 1
Revenue from suppliers of baseband products in the period from January to March inclusive amounted to $ 7.4 billion, a 27% increase over the result for the first quarter of last year. In addition, the largest player in the market is Qualcomm with a 53% share in monetary terms. MediaTek is in second place with 25%, and Samsung LSI closes the top three with 10%. The five largest suppliers also included Intel and Unisoc. If we consider only the 5G segment, then here the undisputed leader in piece terms is Qualcomm. The share of this company in the first quarter of 2021 was approximately 70%.
However, another important player in this market is MediaTek. The company is currently developing its business. MediaTek's baseband revenues rose 162% over the year.
Source:www.gizchina.com