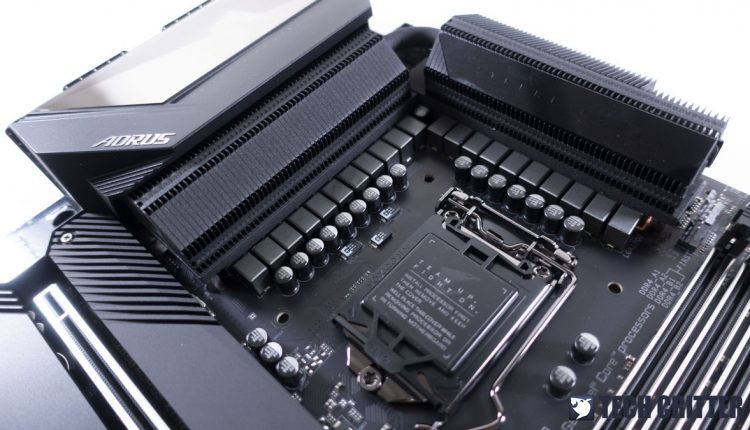 Hot on the heels of Biostar, Gigabyte has become the latest motherboard manufacturer to announce which of its boards support a seamless upgrade to Windows 11.
Current Gigabyte Motherboard Compatibility With Windows 11

| | |
| --- | --- |
| Intel | AMD |
| X299 Series | TRX40 Series |
| C621 Series | 300 Series |
| C232 Series | 400 Series |
| C236 Series | 500 Series |
| C246 Series | |
| C200 Series | |
| C300 Series | |
| C400 Series | |
| C500 Series | |
Much has been made of the nascent OS's reliance on hardware-based security – the notorious TPM 2.0 – so motherboard makers are keen to reassure their customers that a plug-in dongle isn't always needed.
"Lots of Gigabyte Intel and AMD motherboards can pass the TPM 2.0 verification of the Windows 11 by simply enabling the TPM-related function in the BIOS," reads Gigabyte's statement on the matter. "By this advanced BIOS setting, Gigabyte motherboards can pass the TPM 2.0 verification of Windows 11 to prevent TPM 2.0 support becoming an issue to users during their system upgrade."
Compute Securely with GIGABYTE's TPM 2.0 Solution
These days security is on the forefront of everyone's mind. With cyber criminals around the world actively trying to steal your financial and personal information, you need to do everything you can to protect yourself.
While many users protect themselves with anti-virus programs and other software measures, the reality is if you want complete peace of mind you'll need to take things a step further and use a hardware based security solution. This is especially critical for employees such as accountants or insurance agent where they handle personal information of many individuals.
Thankfully there is a solution to help keep your precious data secure: a Trusted Platform Module (TPM).
Adding another layer of security
The TPM is a discrete cryptographic processor attached to a daughter board which plugs into the motherboard. The TPM securely stores your cryptographic key which can be created with encryption software such as Windows BitLocker. Without this key, the contents of the user's PC will remain encrypted and safe from unauthorized access.
This means that when using a TPM, the data on our PC will be safe not only from external software threats, but also physical theft. The GIGABYTE TPM GC-TPM 2.0 features the SLB9665, an advanced 2048-bit cryptographic processor by Infineon®. The SLB9665 by Infineon processor meets all the latest industry standards including TPM 2.0 as well as Common Criteria (EAL4+).
This processor creates a military-grade encryption key that allows the use to encrypt your hard drive with Windows BitLocker, and also verify your identity online for tasks like online banking.
The fix involves opening the BIOS in Advanced mode, and enabling Platform Trust Technology under the Settings tab.
Source: tomshardware.com