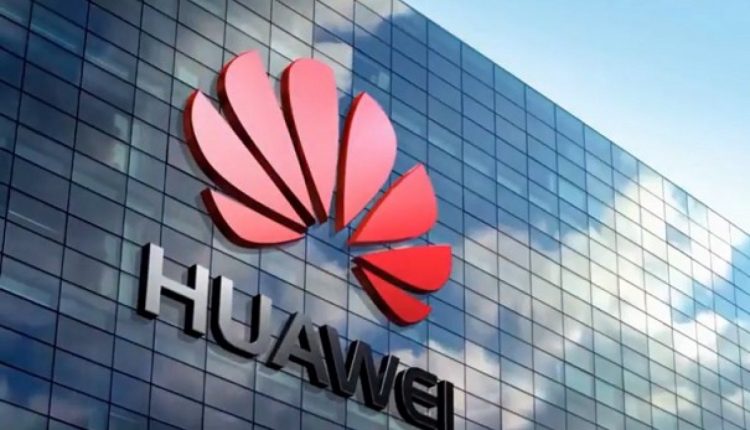 Senegal is the latest country to move its government data to a centre built by the Chinese telecoms giant
The company, which has been blacklisted by the US and other Western nations, is currently working on 25 projects across Africa
The United States and some Western nations may have banned Chinese technology giant Huawei because of security concerns, but the Chinese telecoms giant is continuing to widen its reach in Africa.
Senegal this week became the latest African nation to announce that it would move its government data and digital platforms to a Chinese-funded data centre built by the telecoms giant.
Senegalese President Macky Sall, who was joined by the Chinese ambassador Xiao Chan for the opening of the centre on Tuesday, said it would help strengthen the country's digital sovereignty, adding: "It will be necessary to proceed to the rapid migration of data hosted abroad or at national level in structures that do not comply with standards in this area."
The data centre, built with technical support from Huawei, is funded to the tune of US$150 million by the Export-Import Bank of China (Exim). The data centre will tap into global networks through an undersea cable as well as Senegal's 6,000-km fibre optic network.
Henry Tugendhat, a senior policy analyst with the China team at the US Institute of Peace, said until African countries can produce this type of technology themselves, there will always be questions about the security risks of buying such sensitive equipment from someone else – especially when they come from countries with big defence budgets.
In further blow to Huawei, Swedish court upholds 5G sales ban
23 Jun 2021
Tugendhat said the importance of Africa for Huawei has grown in the context of Western sanctions.
He said that there is an obvious appeal in building data centres that can be presented as nationally based and nationally owned servers for government data – in line with Sall's comments about "digital sovereignty".
However, Tugendhat said this was not the same as "cyber sovereignty" which is more about firewalls and censorship of social media.
"Even if this data centre is presented as a turnkey project, I wonder whether Huawei technicians will continue to manage the operations of the data centre under a managed services contract once it's up and running," Tugendhat said.
He said the new data centre comes just in time for the Forum on China – Africa Cooperation meetings in Senegal later this year, but Huawei has contracts to build data centres in other countries such as Kenya and South Africa.
Huawei has either completed or is currently building multimillion dollar data centres and cloud services in several African countries, including in Zimbabwe, Zambia, Togo, Tanzania, Mozambique, Mali and Madagascar.
Other countries where Chinese money has gone into the construction of data centres and servers, include Kenya, Egypt, Ivory Coast, Cameroon, Ghana, Cape Verde, Algeria, and the African Union, according to a database compiled by the Centre for Strategic and International Studies Reconnecting Asia Project.
It identified 70 deals in 41 countries between Huawei and foreign governments or state-owned enterprises (SOEs) for cloud infrastructure and e-government services, with the Chinese firm currently working on 25 projects across Africa.
CSIS Reconnecting Asia Project said in a study released last month that Huawei promises major commercial benefits to prospective customers and "usually packages the delivery of hard infrastructure with services, and harnesses financing from Chinese policy banks to sweeten offers".
US national security fears about Huawei aren't broadly shared, report finds
6 Jun 2021
"In nearly every case for which financing could be identified, a Chinese financing entity was the source," CSIS said. Most of the financing comes from Exim and China Development Bank.
Chinese policy bank lending makes these purchases more appealing and feasible for African governments, Tugendhat said.
He said Exim has the mandate to promote Chinese industry overseas, and has done so effectively in Africa. Huawei has also been a big beneficiary of credit from the China Development Bank which allows it to issue supplier's credits to customers, Tugendhat said.
For instance, in 2019 Kenya's President Uhuru Kenyatta secured US$173 million of financing from Chinese counterpart Xi Jinping to build a data centre at Konza – Kenya's futuristic tech city. The project, which entails the development of core infrastructure including a national cloud data centre and smart ICT network, is also being undertaken by Huawei.
Espionage trial kicks off for ex-Huawei employee and Polish agent
1 Jun 2021
Huawei also supplied the critical infrastructure for the country's CCTV security system in 2014, and three years later the country signed a deal with Huawei to build a government cloud infrastructure to migrate government data and applications.
The CSIS study said while e-government adoption is most advanced in Europe, it is growing fastest in Africa, where a third of Huawei's cloud and e-government deals are based.
Source: scmp.com