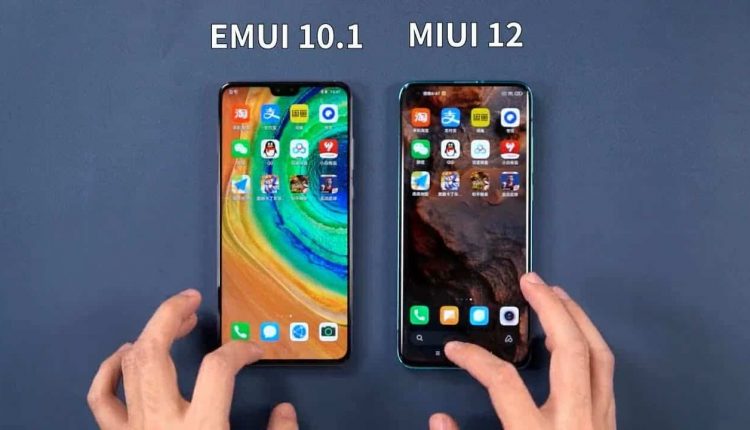 Chinese manufacturing giant, Huawei, has been quietly developing the HarmonyOS system for many years. However, after the ban on the company by the U.S., it fast-tracked the development process. The company eventually announced this system at the beginning of 2019. The general assumption is that HarmonyOS will replace Huawei's Android skin, EMUI. In fact, Huawei recently changed its EMUI Weibo name to HarmonyOS. This sparked speculations that Huawei will discontinue the EMUI system. However, will Huawei still unveil EMUI 12?
With the launch of HarmonyOS 2, Huawei currently has EMUI and Harmony on the mobile phone side. Considering that the Harmony 2.0 upgrade covers the Kirin 960 model, it is not difficult to judge that Harmony will be Huawei's top priority at the operating system level.
Does this mean that EMUI is about to die?
Not necessarily if a new and latest discovery is true. According to a recent report, the EMUI 12 system was mentioned in the latest version of Huawei Computer Manager. This system was mentioned more than once. This means that it is not something that we should just ignore.
One guess is that Huawei has not given up on the development of the Android-based EMUI system. After all, some things may have a turn for the better in the future. There are also opinions that HarmonyOS is already an unstoppable trend. Furthermore, EMUI 12 may be a clerical error in software development. Perhaps, the intention is to list EMUI 11 and not EMUI 12. However, considering that it appears several times, it is most likely not an error.
Read Also:
Huawei will provide updates to Honor smartphones presented before April 1
Also, considering that the official EMUI WeChat account has been renamed HarmonyOS, the second possibility is greater. Currently, EMUI 11 is based on Android 10. However, the major version of the Android system is already at Android 12.
OTHER MANUFACTURERS ARE IN QUEUE TO USE THE HARMONYOS
In addition to Huawei, other manufacturers will use the HarmonyOS. In fact, the likes of Midea, Meizu, and others already have this system on their devices. However, we are yet to get this system in non-Huawei smartphones. Yang Haisong, vice president of Huawei's consumer business AI and smart full-scenario business department, said in an interview with the media recently that the Hongmeng system is completely open to all. This year, according to the established plan, a full-stack system of 128MB-4GB devices will be open for developers. "Three mobile phone manufacturers are welcome to use the Hongmeng open-source system and let's build it together." However, "who and when the three-party mobile phone will use the Hongmeng system depends entirely on the manufacturer's own business considerations."
Source: gizchina.com