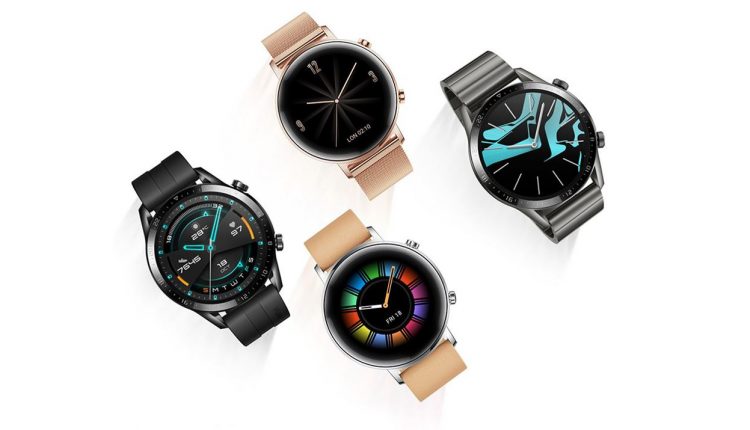 According to the changelog, the latest software update for this ultra-long battery life smart wearable brings optimizations for system stability, new watch faces, added a weather application, moon phase information, and altitude barometer application with a severe weather warning, and more.
NEW FIRMWARE VERSION DETAILS:
Huawei Watch GT 2 46mm users can identify this update with the latest version 1.0.12.58 upgraded from 1.0.12.20 and 1.0.11.64. Yet the update is currently rolling out in China and will expand to the global market sooner or later.
If you want to send us Tips, Update Screenshots, or a Message? connect with us here:
Screenshots@huaweicentral.com
Tips@huaweicentral.com
Message us on Twitter
NEW CHANGELOG:
For users getting 1.0.12.58 version from 1.0.12.20:
Optimizes system stability in some scenarios
For users getting 1.0.12.58 version from 1.0.11.64:
iOS users can download and install more free watch faces
Weather application supports outdoor environment information such as sunrise, sunset, tide, etc.
Add moon phase information to the weather application card
The altitude barometer application newly added the severe weather warning function
In the exercise application, the elliptical machine supports the display of cadence and cadence-related data
Optimize system stability in some scenarios
As per the previous report, the bunch of features that are rolling for Huawei Watch GT 2 base version 1.0.11.64 was already released for devices with version 1.0.12.20 in the last update.
Know more: Huawei Watch GT 2 42mm and 46mm variants receiving new firmware update with bunch of new features and optimizations
HARMONYOS 2 FOR HUAWEI SMARTWATCHES:
On June 2 event, Huawei debuted the brand new operating system, HarmonyOS 2 that brings a new user interface and features to make user's life more convenient.
Let's check the smartwatches that will receive HarmonyOS in near future:
Huawei Watch GT 2 Pro
Huawei Watch GT 2 Pro ECG Version
Huawei Watch GT 2
Huawei Watch GT 2e
However, this information is not officially confirmed by the company yet. Huawei will soon release a HarmonyOS 2 upgrade plan for its wearables. Stay connected with us, we'll keep you updated.
HOW TO UPDATE WATCH GT 2:
Connect the watch to your phone using the Huawei Health app, open the app, touch Devices, touch the device name, choose Firmware update, then follow the onscreen instructions to update your watch if there are any new updates.
POINTS TO KNOW:
The update progress in the app is just for transferring the update package, it still needs to be installed on the watch for the update to complete.
The watch needs to have at least a 20% battery to update.
Make sure the Bluetooth connection is stable during the update. Try again if the update fails.
Source: huaweicentral.com