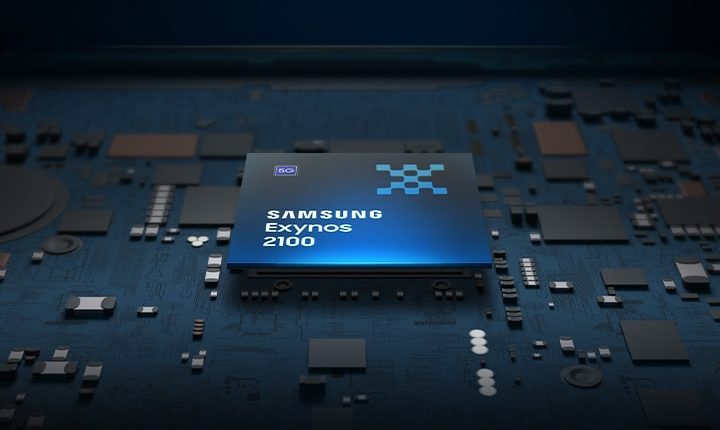 MD's mobile Radeon mRDNA 2 graphics is reportedly a bit faster than the upcoming ARM Mali GPU in peak performance, and the performance is higher than the latest Mali GPU even if subjected to a 30% performance drop under throttling. Samsung and AMD will likely unveil the new SoC in July. We are also hearing that Google has also signed the contract with AMD for mRDNA 2.
It is well-known by now that AMD is planning to bring Radeon graphics to Samsung smartphones. AMD CEO Dr. Lisa Su also reaffirmed this during the company's recently concluded Computex 2021 keynote. While there has been no official launch date for the Samsung-AMD Exynos chip revealed so far, it looks like early prototypes are already in the hands of a few testers.
A forum post on Clien offers some early insights into AMD's mobile RDNA 2 (mRDNA 2) GPU. According to the OP (translated from Chinese), the AMD mRDNA 2 GPU apparently shows similar or slightly better peak performance compared to the next generation Mali GPU. While the peak performance seems to be more or less the same, the AMD mRDNA 2 chip is reportedly better than the current Exynos implementation when it comes to throttling.
In the first round of testing, the performance of the mobile RDNA 2 GPU drops by about 20% from peak followed by another 10% drop in the second round for a total of 30%. The interesting part is that, despite the 30% loss in performance due to throttling, AMD's mobile Radeon RDNA 2 GPU is still faster than the latest Mali GPU; we presume it is the Mali-G78 being referenced here.
Given the seemingly good performance characteristics, it is only a matter of time before Samsung fully switches over to AMD GPUs for its Exynos SoCs. In fact, a recent report said that the 5 nm Exynos chip with RDNA 2 graphics augurs well for both laptops and smartphones.
The OP also indicates that Google is showing keen interest in AMD's mobile Radeon IP and has, in all probability, inked a contract with AMD for mRDNA 2 GPUs.
There has been no official information as to when we can get to see the Samsung-AMD collaboration in action. However, a recent revelation by Ice Universe says that plans for a June unveiling have been postponed for July, which also means there's a good likelihood of even more performance leaks in the run up to next month's unveiling.