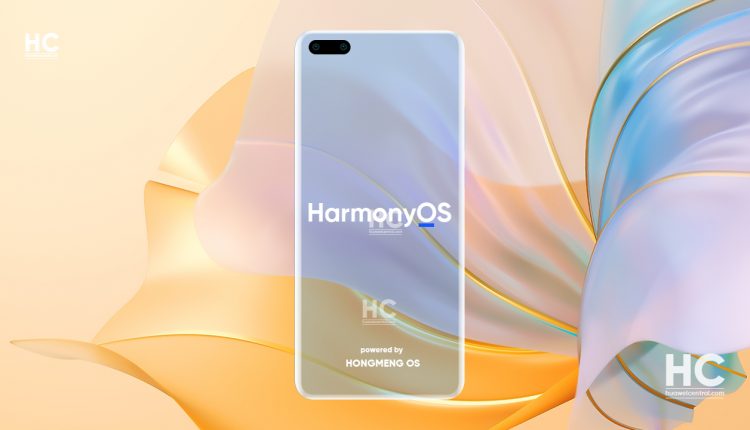 Earlier this month, Huawei launched a new operating system – HarmonyOS, which is based on microkernel architecture and developed to work across different platforms in different scenarios.
Following the launch, Huawei began the first-ever adaptation of HarmonyOS in its own smartphones and announced a giant plan to upgrade over 100 devices with HarmonyOS that includes devices launched in the last 5 years.
Aside from Huawei branded devices, Huawei also announced the launch of OpenHarmony, which is an open-source project at OpenAtom Foundation. As it allows interested organizations and developers to fetch and start developing HarmonyOS according to their preference.
Weibo Tipster – PictureFan has come up with a piece of new information on this matter, revealing that soon a smartphone maker will join HarmonyOS (Hongmeng OS) ecosystem and will launch a new HarmonyOS powered smartphone.
According to the tipster, the responding company had once suffered from market decline and now it's preparing to make a comeback with the HarmonyOS operating system. However, the tipster didn't reveal the name of the company nor the device that will gear up with HM OS.
HARMONYOS:
HarmonyOS comes with different features that make the interaction between different types of the device much easy and interesting. Its mobile user interface includes a new home screen, powerful features such as a new Super Device, Control Center, Task Manager, gestures, new animations, and much more.
Surely, Huawei has a new operating system and the company is building forces with its industry partners to install HarmonyOS on as many as devices possible this year. In terms of goal, Huawei wants to expand its presence in 300 million devices, of which around two-thirds of the part will be completed by Huawei's own devices and the rest by the third party manufacturers.