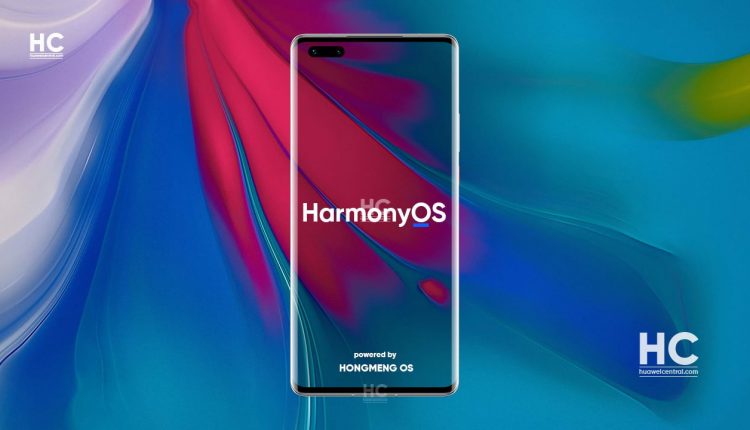 With the starting of this week, Huawei has begun to send the latest beta build of the HarmonyOS 2.0 for the qualified testers, which are registered recently. These devices consist of the models – Huawei Mate 40 series, Mate X2 foldable phone, Smart Screen S devices, and more.
The users are full of excitement to take the experience of this long-awaited OS on their respective devices. As more users are awaiting closed beta testing to get their hands on the HarmonyOS and make a switch from EMUI software.
A recent report reveals that HarmonyOS currently is very similar to the EMUI 11 mobile skin and comes with subtle changes in terms of appearance. Aside from the user interface, Huawei has decided to put more effort into this matter and the new feature surely can be identified.
In this regard, recently a Weibo tipster Digital Chat Station shared a post of the test performance result of Huawei Mate X2 foldable running HarmonyOS 2.0 developer beta 3. The tipster also informed that after installing the HarmonyOS, Mate X2's performance has been boosted.
According to the information, the test results of the two games – King of Glory and Peace Elite HDR, show that both games perform way better than EMUI custom OS. Also, HarmonyOS is consuming low power and providing high performance.
COMPARISON WITH EMUI 11:
After the installation of HarmonyOS, the system performance and fluency have been increased compared to the EMUI 11. To be mentioned, the tipster tested HarmonyOS powered Mate X2 against EMUI 11 equipped Huawei Mate 40 Pro.
As you can see in the graphs below, Huawei HarmonyOS has lower power consumption compared to the EMUI 11. On the other hand, it provides stable frames per second performance while playing the game.
Apart from the battery performance, the system performance doesn't seem to have much of the difference compared to the EMUI 11. This could be because of the under development behavior of the HarmonyOS or unoptimized performance for tasks such as gaming.
Besides, Huawei has previously made it clear that HarmonyOS is not a replacement for the Android nor a copy of iOS. It's a completely different distributed operating system software based on a micro-kernel.