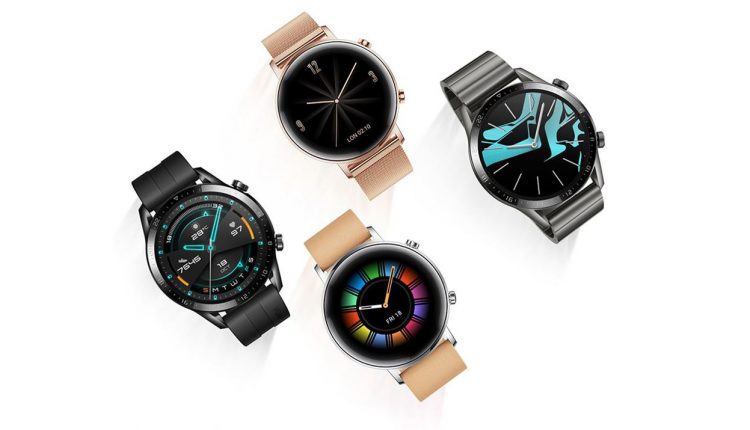 In an interval of time through observing the consumer need, Huawei rolls out the features and improvements to make consumers happy by enhancing the user experience. Not only smartphones but smartwatches have become a core part of Huawei's consumer products.
Previously, Huawei delivered new firmware update for models of the smartwatch segment including Watch Fit, Watch GT 2 46mm, Watch GT 2 42mm, and Watch GT 2e. This new software for these smartwatches brought lots of features including watches faces, moon phase info, barometer, and much more exciting.
Apart from China, Huawei expanded the reach of this update to the global market, where these Watch GT devices are available.
Since these updates are more important and add a new touch to the Huawei Watch GT 2, 2e, and Fit wearables, it's time that we look into them in a slightly detailed manner.
Check more information below.
CHANGELOG OF THE RECENT SOFTWARE UPDATE:
HUAWEI WATCH GT 2 AND GT 2E CHANGELOG:
Features:
Support downloading new watch faces through the Huawei Health app on the iOS phone
Allows to view a variety of new information such as sunrise, sunset, and tides in the weather app
Adds the information about the moon phase to the weather app
Adds the bad weather warning to the barometer app
Allows the cadence (min.) and cadence (RPM) to be displayed in the training app during cross trainer training
Optimizations:
Optimizes the system stability in certain situations
HUAWEI WATCH FIT UPDATE CHANGELOG:
Add moon phase information to the weather application card
Optimizes the Sp02 monitoring to improve the accuracy results
FEATURES DESCRIPTION:
Free Watch faces:
The iOS users can download the new watch faces on their smartwatch that shows their activity progress, time, notification, and customized features that appear on the main screen.
Outdoor environment info:
With this feature, users are able to know about the sunrise, sunset, tide information on their wrist.
Moon phase info:
Moonphase subdial will provide info on the 8 types of moon phases such as the new moon, full moon, and first-quarter moon.
Altitude Barometer:
Users can keep track of their achievements and distance using the Alti-Barometer app on a Huawei watch. It has internal sensors that measure your altitude and can tell how far you are above sea level and the current atmospheric pressure.
Source: huaweicentral.com