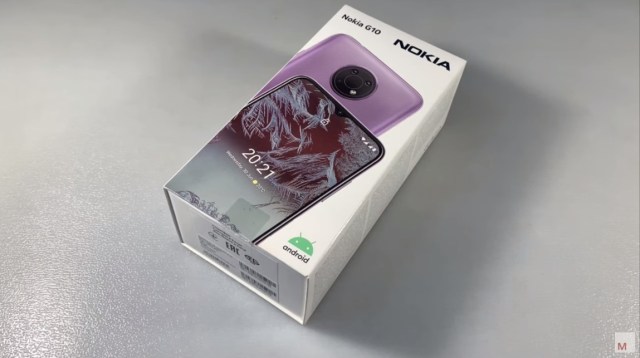 The first unboxing videos of Nokia C series smartphones revealed that those entry phones are bringing back the old format of the box that Nokia used for the first Lumia phones. I thought that those boxes will be used just for the entry phones, but the unboxing video of the Nokia G10 shows that old school boxes are used for that series too.

Unlike the box of C series, this one has better-organized compartments for the wall charger and USB charging cable. Unfortunately, the phone is not coming with a silicone protective case, which would be nice since Nokia Mobile is thinking you'll be using this phone for at least 3 years.
Well, if you are interested in getting yourself an affordable Nokia smartphone, do check out the unboxing and hands-on video by MaximumMobile. It is in Russian but does show you how is the device performing.
Since Nokia Mobile is focused on the environment and is eager to lower the environmental impact of its phones, it would be nice if they could stop printing so many user guides and warranty papers. That way Nokia would lower the paper consumption, and reduced the weight of the product box, therefore lowering the fuel consumption in the transport :).
Just kidding, but they could cut some costs there since those papers are stacking up in the homes the same way as unused chargers that are going to be removed from the boxes in the near future.
Source: nokiamob.net