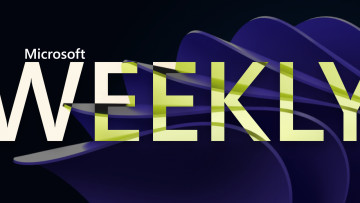 The announced changes list though also has some important improvements and Fixed that many will likely appreciate. Microsoft seems to be making a conscious effort to improve the File Explorer performance in Windows 11.
Windows Insider builds are Fixed like a box of chocolates as one never fully knows what they are gonna get. For example, some users have noticed that the new Outlook was automatically installed on the latest Beta channel build. This was not disclosed in the release notes though a senior Microsoft official confirmed it was expected behavior.
Back in 2021, when Windows 11 was new, Microsoft acknowledged that there were problems and promised better performance in 2022. Again in 2022, Microsoft's Panos Panay reiterated the company's new OS was all about delivering the "highest quality". Earlier this year, the tech giant also expressed in detail the performance improvements it delivered over the last year.
The firm notes that it fixed a memory leak issue related to File Explorer Home which means load times should be quicker. The release notes say:
We made some more improvements to help with the performance of loading Home. Also fixed a memory leak related to Home that would grow each time Home was refreshed or accessed.
The latest Dev build, among other File Explorer improvements, notes multiple upgrades related to performance as well as crash fixes:
Fixed an issue where rapidly opening two File Explorer windows might make 

explorer.exe

 crash.
Made a few more fixes to help improve File Explorer launch performance, including fixing a leak which would impact performance over time.
Fixed an issue which could make 

explorer.exe

 crash when navigating away from Home.
Fixed an issue where trying to open Gallery after new images had been added might result in a crash.
Fixed an issue where the progress wheel in the tab would get stuck showing that File Explorer was loading a folder when the loading had actually already finished.
In case you are not aware, Microsoft has published a new redesigned File Explorer and it is based on WinAppSDK (WinUI). However, there are several reports suggesting it is rather sluggish in overall performance and responsiveness.
It has also been proven to be true when more in-depth tests were conducted vs. Windows 10. Funnily, users recently discovered a full-screen (F11) bug recently which ironically boosted the performance.