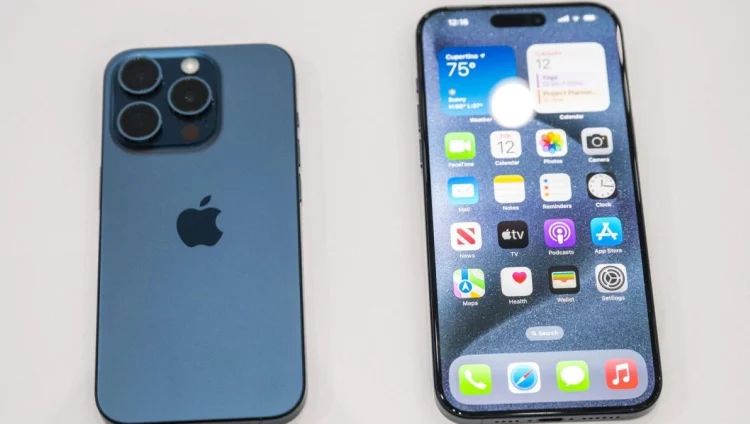 Pre-orders for iPhone 15 series in the UAE has begun on September 15, with the official availability date set for September 22. Apple unveiled its latest iPhone lineup on September 12, featuring a slew of exciting upgrades.
Dubai: With Apple holding prices steady for all iPhone 15 models except on the Pro Max, buyers in the UAE can decide whether to upgrade as early as September 22, which is when the first units will go on sale. Booking for the model starts September 15.
"The UAE is in the first wave of launch markets worldwide for the iPhone 15," said Rajat Asthana, Chief Operating Officer at Dubai-based Eros Group, and one of the prominent Apple retailers in the UAE. "And because launches in other Middle East and Asia markets happen later, we expect huge initial demand from consumers here and overseas who will look to the UAE market to lay their hands on the new phone."
Goodbye 'Lightning'
So, a lot remains the same compared to the year ago launch. But the new model will be minus the Lightning connector and instead going for the ubiquitous USB-C.
Major UAE retailers will be running special promotions and payment schemes – with BNPL (buy now pay later) being an obvious choice – to juice up demand for the latest Apple launch.
The retail and wholesale markets in the UAE have already been clearing the deck for the entry through aggressive price cuts on the earlier model, dropping prices by up to Dh1,000 on the costliest models. In fact, the UAE – along with the GCC – has been one of the bright spots for smartphone demand, and Apple and its retailers will be hoping this will help with the initial iPhone 15 demand.
"The UAE and GCC both posted quarter-on-quarter and year-on-year growth in shipments during Q2-2023," said Ramazan Yavuz, Senior Research Manager, Data and Analytics at the research firm IDC. "Indeed, this good performance came while the majority of regions elsewhere in the world had declines in shipments in the quarter.
"The growth in the region was a result of new model releases and brands' focus on strengthening their foothold. In addition, shipments from major brands did not experience any supply constraints."
For those seeking cutting-edge features, the iPhone 15 Pro and iPhone 15 Pro Max are available in sleek titanium finishes, including black, white, blue and natural titanium.
The Pro maintains its Dhs4,299 price tag and offers storage options from 128GB to 1TB, while the Pro Max starts at Dhs5,099 with storage capacities of 256GB, 512GB, and 1TB.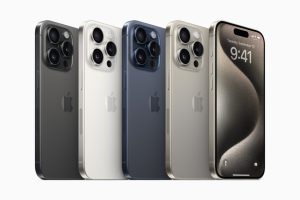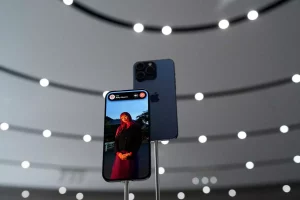 Feature highlights
The design enhancements include colour-infused back glass with a textured matte finish for the standard models and aerospace-grade titanium for the Pro models.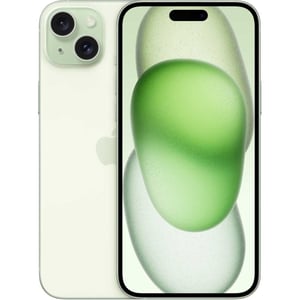 One of the standout features is the advanced camera system, featuring a 48MP sensor, improved portrait photography, night mode, Smart HDR and a 5x Telephoto camera exclusively for the Pro Max.