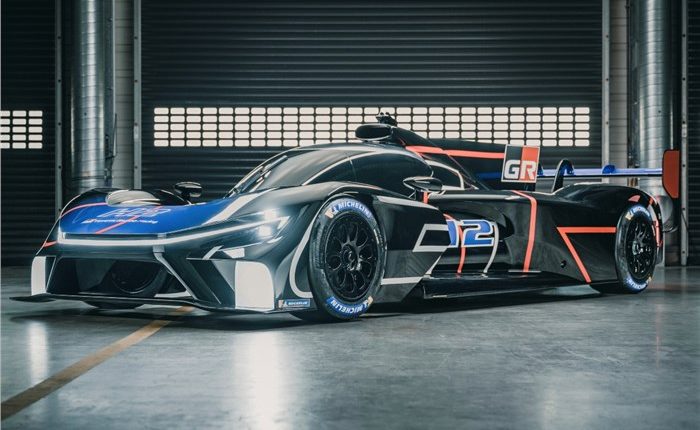 For the greater part of the past decade, Toyota has been trailing behind other carmakers with regard to battery electric vehicle (BEV) offerings. Contrary to Toyota's conservative forecasts for BEV growth, electric vehicles (EVs) now make up roughly 14% of the world's passenger vehicle sales. It's still worth noting that Toyota led in global car sales last 2022. However, in the same year, Toyota only ranked 23rd in the EV segment sales, even with its new BEVs and plug-in hybrid EVs (PHEVs) combined.
SUMMARY
 Despite Toyota's focus on battery electric vehicles (BEVs), the company is still pursuing hydrogen and carbon-neutral fuel technologies, including hydrogen fuel cells and a hydrogen combustion engine (HICEV).
 The hydrogen combustion engine works similarly to traditional internal combustion engines but uses hydrogen as fuel, requiring modifications such as special fuel injectors and high-heat parts.
 While hydrogen combustion engines have advantages like ease of production, familiar operation, and quick refueling, they also have disadvantages such as limited range, difficulties in handling liquid hydrogen, and challenges in producing clean hydrogen at scale. The technology is still in development and faces uncertainties regarding commercialization for road cars.
For several years now, Toyota has been using a diversified vehicle electrification strategy, one which allocates the company's resources among different electrified technologies, including hybrids, PHEVs, BEVs, and hydrogen fuel cell electric vehicles (HFCEVs). Moreover, working towards its goal of carbon neutrality by 2050, Toyota has also been working on other non-electrified powertrains that could potentially be alternatives for the current petroleum-powered internal combustion engines (ICE). One of these innovations is the hydrogen internal combustion engine vehicle (HICEV).
So what is Toyota's hydrogen combustion engine, and how does it work? Most importantly, can hydrogen internal combustion cars replace EVs as a feasible option for sustainable carbon-neutral mobility? Read on and be the judge.
Is Toyota Making A Hydrogen Combustion Engine?
Although Toyota has increased its focus on BEVs, the company is still pursuing hydrogen and carbon-neutral (CN) fuel technologies.
Standardized Hydrogen Tanks – to reduce tank manufacturing costs by 25%.
Cleaner Hydrogen Production – through a newly-developed water electrolyzer powered by renewable biogas.
Hydrogen Combustion Engine – a second application of hydrogen-powered propulsion using internal combustion engines
Carbon-neutral (CN) Fuel – includes cleanly-sourced hydrogen, bioethanol, and synthetic fuels
Last April 2021, Toyota announced that it had developed a hydrogen combustion engine and installed it in the Corolla Sport H2 racing car. Since then, Toyota has been developing its hydrogen combustion engine technology through motorsports, initially with the GR Yaris H2 and the GR Corolla H2. In fact, in February 2022, Toyota commissioned its long-time partner Yamaha to co-develop a hydrogen-powered V8 combustion engine based on the Lexus RC F's 5.0-liter powerplant.
Moreover, in December 2022, Toyota began testing a hydrogen engine-powered crossover SUV in Japan – the Toyota Corolla Cross H2 Concept. Finally, during the 100th anniversary celebration of the 24 Hours of Le Mans last June 2023, Toyota unveiled the hydrogen hybrid engine-powered pure racing car – the Toyota GR H2 Racing Concept (video shown above).
How Does Toyota's Hydrogen Combustion Engine Work?
Hydrogen combustion engines are similar to traditional internal combustion engines in terms of basic engine components and the 4-stroke combustion cycle employed. Of course, instead of gasoline or diesel, hydrogen is used as the fuel.
The properties of hydrogen (higher ignition temperature and combustion speed compared to gasoline) require the combustion EVs engines to have some modifications. To illustrate, for the first iteration of the Corolla Sport H2, Toyota modified the GR Yaris' 1.6-liter turbo I3 engine to work with compressed hydrogen fuel. Because the hydrogen is delivered into the combustion chamber as a pressurized gas, Toyota co-developed special fuel injectors with Denso, adjusted the fuel-air mixture and ignition timing, and developed high-heat parts for the engine. In the Corolla Cross H2 Concept, the engine features hardened valves and valve seats as well as stronger connecting rods.
In the more recent GR Corolla H2 Concept (the first vehicle to race using liquid hydrogen), the powertrain modifications were even more pronounced to accommodate the fuel's extremely low temperature.
Hydrogen combustion engines mainly emit water vapor, but they are not zero-emission machines because they still release trace amounts of carbon dioxide (from the combustion of the ambient air and some lubricants) and nitrogen oxides (a health and environment hazard in large quantities). Nevertheless, hydrogen combustion engines are still cleaner than hybrid and plug-in hybrid systems.