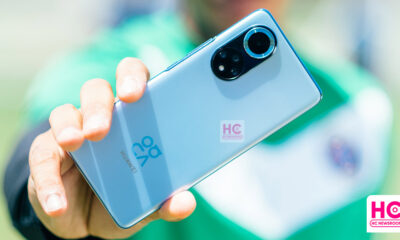 Huawei could launch a new breakthrough in satellite communication SMS technology with the upcoming Mate 60 series, this could be better than past flagships.
Tipster Wangzhaiknows indicates that Huawei is not over with satellite communication technology and its evolution. It means that the company is still developing new satellite SMS technologies for new phones. The tipster also confirmed this to be the upcoming Huawei Mate 60 series.
Last year, Huawei unveiled Mate 50 series with the first-ever satellite SMS feature. This enables the phone to send SMS without a mobile network. The technology is based on China's Beidou satellite, which supports free SMS quota.
Earlier this year, Huawei launched the P60 series with a new breakthrough in two-way satellite SMS. It means you can send and receive SMS directly over satellite.
Currently, there's no information available about the details new satellite SMS for the Huawei Mate 60 series but there could be more advanced technology that may appear in front of us.
A past report shows that the Huawei Mate 60 series will come with a new design featuring a circular camera system. The circle on the rear is bigger than Mate 50 series.
This new phone is also under the radar for the new smart island notch. You can identify the appearance as similar to the iPhone 14 Pro models. However, the company is likely to optimize it for a better outlook.
Currently, Huawei has not confirmed the launch date for this flagship but it could go official in September.