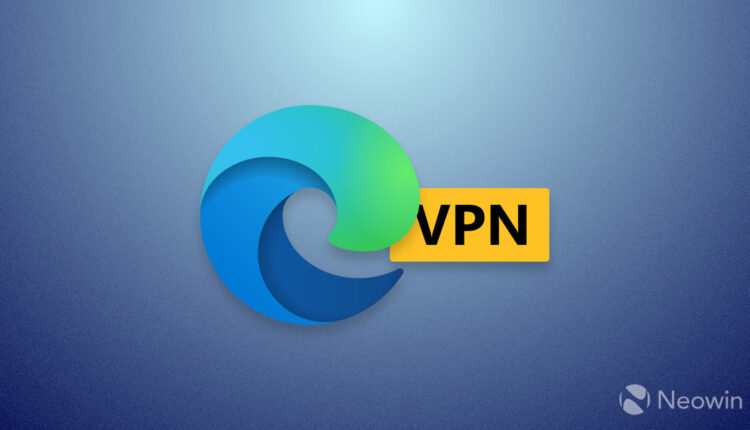 Last year, Microsoft started testing a built-in VPN for the Edge browser. Dubbed "Secure Network," the service provides basic VPN capabilities that let you circumvent restrictions, reduce risks when using public networks, prevent tracking, mask your location, and more. Unlike traditional VPN services, Edge Secure Network does not allow selecting countries, and the amount of data you get is minimal. And while we do not expect Microsoft to add more powerful VPN features to its browser, the data limit seems to have changed.
Early versions of Edge Secure Network allowed using 1GB of free traffic. Later, Microsoft increased the limit for some users to a more impressive 15GB. After months of testing, the company seems to have set its mind on how much free data to provide to Edge customers.
As spotted by u/Leopeva64-2 (Reddit), Edge Secure Network will offer 5GB of free traffic per month. The change is now available to some Edge insiders in the Canary Channel.
Here is how Microsoft describes Edge's built-in VPN:
Secure Network is a built-in VPN that can help secure your network connection from online hackers, protect against online trackers and keep your location private. You'll get 5GB of free Secure Network data each month when you sign in to Edge with your Microsoft Account.
Microsoft clarifies that Edge Secure Network is not intended to use with streaming services—the browser automatically reroutes streaming and video content outside Secure Network to ensure your cap is not gone, reduced to atoms in one hour. Therefore, 5GB of free traffic should be enough for basic browsing. In addition to limiting its capabilities on streaming services, Edge Canary lets you enable Secure Network on select websites only or force the VPN on all pages.
Edge Secure Network seems like a great addition to the browser's ever-growing list of features. That assumes you trust Microsoft enough to let the browser route all your traffic through the selected servers. Some may have a problem with that after the recent debacle with Edge leaking your websites. Let us know in the comments what you think about this.