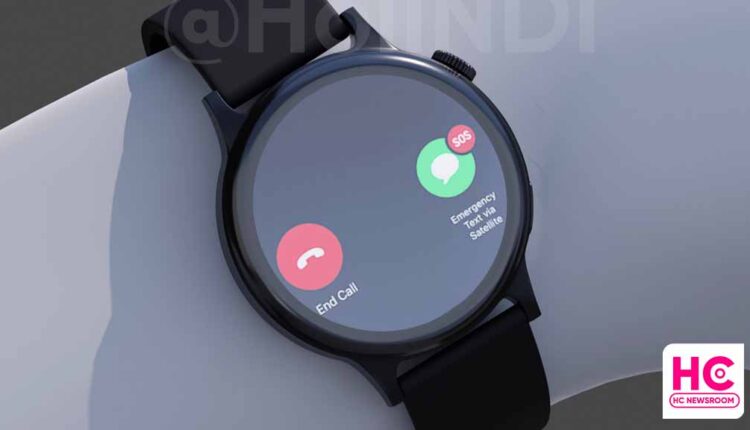 Huawei Watch Ultimate is coming and it's revealed that the company will bring a smartwatch with the first-ever satellite network to send SMS without LTE connectivity.
The satellite network allows users to communicate without mobile signals in emergency situations directly from the Huawei smartwatch. A feature that is introduced first with the Huawei Mate 50 series made big headlines.
Currently, Huawei is the only company that will launch such a unique smartwatch with this capability. In a recent confirmation, Huawei also shared some element of the device including its rugged design and satellite connectivity.
For now, Huawei has not shown what kind of communication this smartwatch will adapt. For instance, the watch may not get you satellite calling but the company enables two-way SMS.
In the meantime, HoiINDI made a new concept render about this smartwatch based on past leaks and it's linked below.
Oher than Watch Ultimate, Huawei is also preparing a new lineup of smartwatch – Watch 4 series. To be mentioned, Huawei Watch 4 and Watch 4 Pro smartwatches visited the WiFi Alliance certification authority with models ARC-AL00 (Arc) and MDS-AL10/AL00 (Medusa) respectively.
On the other hand, the 3C certificate has some interesting specs including the HarmonyOS operating system, 5W charging, and LTE connectivity, which we've also seen in the Huawei Watch 3 series.
Currently, Huawei has not revealed the design details or the launch of Watch 4 series. However, there are a lot of expectations from this upcoming smartwatch lineup.
Huawei Watch 4 could also do better in terms of battery life and performance. Also, it is likely to equip new changes in the design scheme for the entire device.
Looking at the reports, Huawei Watch 4 series possibly launch alongside the Huawei Watch Ultimate on March 23 but another launch window is opened for April. We'll keep you posted on further updates.