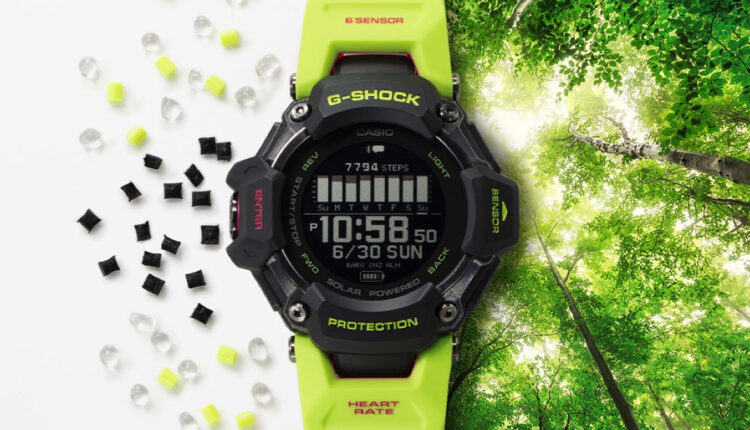 Casio has launched the G-SQUAD GBD-H2000 smartwatch, now available for pre-order in Europe. The wearable is the first to feature the licensed Polar algorithm, using the company's database to analyse your workouts and provide tools like sleep health tracking. Plus, you can recharge the watch's battery using solar power.
The Casio G-SQUAD GBD-H2000 smartwatch has been launched. The wearable has six sensors, such as an optical sensor to measure heart rate and blood oxygen level, a gyroscope for tracking swimming strokes and an accelerometer to track general movement, like steps. GPS functionality also allows you to measure your distance travelled and speed. Plus, you can track your workouts across activities, including running, cycling and swimming.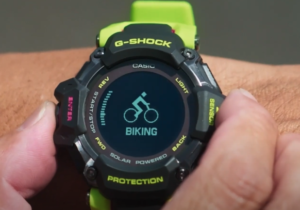 The GBD-H2000 is the first smartwatch to feature Polar's new licensed algorithm. The Polar library is used to analyse your workout performance, and features like Nightly Recharge enable you to monitor your sleep health. Polar's technology also brings breathing exercises to the wearable. Casio suggests that a more compact battery helps to make this new model smaller and 38% lighter than others in the series; the watch measures 59.6 × 52.6 × 19.4 mm (~2.3 x 2.1 x 0.8-in) and weighs around 63 g (~2.2 oz).
The battery can be recharged via USB, with solar power ensuring the time is always displayed. When using the GPS and heart rate functions, the watch lasts for a maximum of 19 hours. An LED backlight helps you view the screen in lower lighting, and Bluetooth lets you sync your watch with your smartphone. The Casio G-SQUAD GBD-H2000 smartwatch comes in various colorways and is now available to pre-order for €399 (~US$425) in the EU. The watch will launch here in March and will also arrive imminently in the UK. It is unclear when the wearable will reach other markets.