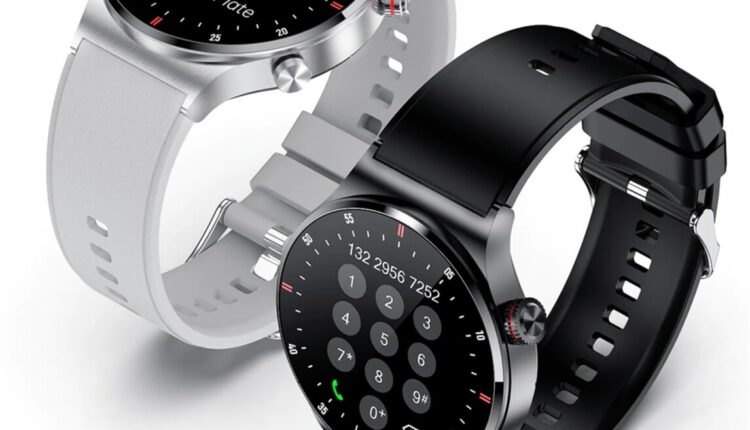 The LIGE smartwatch, with listed health features including blood pressure, blood oxygen level and heart rate tracking, is available globally via AliExpress. You can also use the device to unlock doors via NFC and make or receive calls thanks to a Bluetooth 5.1 connection to your smartphone.
The LIGE smartwatch is available globally via AliExpress. The gadget has a 1.28-in (~3.3 cm) IPS screen with a 240 x 240 px resolution. You can connect the wearable to your smartphone via Bluetooth 5.1 to enable features such as calling and notifications. Plus, an integrated NFC allows you to use the gadget to unlock compatible smart doors and locks.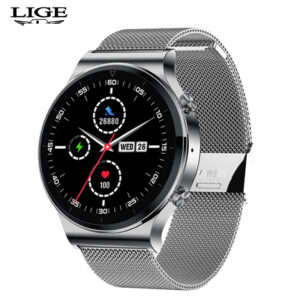 The LIGE smartwatch. (Image source: LIGE)
The LIGE wearable is listed as having ECG and PPG monitors, enabling it to track your heart rate, blood pressure and blood oxygen level. However, evidence to prove the accuracy of these tools is not provided. You can also use the smartwatch to track your sleep quality and log your exercise. A 260 mAh battery allows the watch to last for up to seven days on a single charge; on standby, the company claims the gadget will last for 15 days. There are two menu layouts and a wide variety of watch faces, allowing you to personalise the device. The gadget is rated as IP67 waterproof, meaning it should not be damaged by sweat or light splashes.
The watch is 45.7 mm (~1.80-in) wide, 12 mm thick (~0.47-in), and comes with a silicon or metal watch strap. You can currently buy the LIGE smartwatch for US$32.39 on AliExpress. According to the producing listing, the wearable will retail for US$179.95 in the future. The gadget ships from China, with deliveries to the US expected to arrive in mid-November.