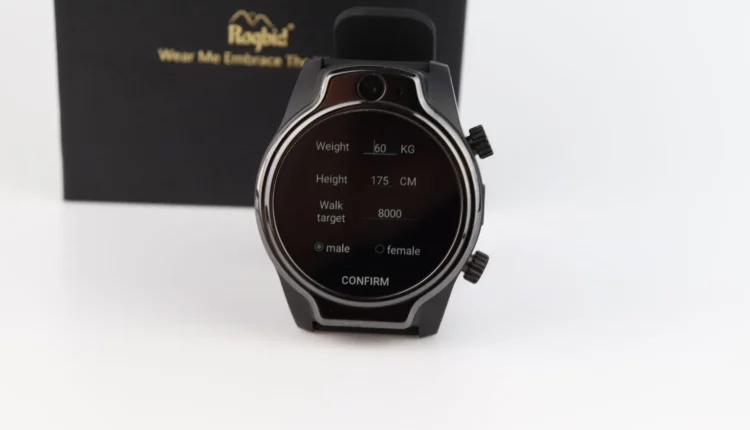 The Rogbid King smartwatch is available worldwide via Banggood. The gadget runs on Android 9.1, with a nano SIM card slot and 4G support. Two cameras are built into the device, enabling features such as face unlock and video calling. Plus, health tools are included on the watch, such as heart rate and SpO2 monitors.
The Rogbid King smartwatch has been launched and is shipping globally from China. The gadget has a 1.75-in IPS screen with a 320 x 385 px resolution. The wearable runs on Android 9.1, has a nano-SIM card slot, and supports 4G. The device has dual cameras, with a 5 MP front-facing camera and an 8 MP side camera. The camera enables features such as 0.1-second face unlock and video calling.
The King smartwatch has built-in heart rate and SpO2 sensors to help you to track your health. You can also log your exercise on the device with multiple sports modes, plus the gadget supports GPS and GLONASS. Other watch features include weather forecasts, music playback and the ability to make recordings.
Various versions of the watch are available, with the top-end model offering 4 GB + 128 GB memory. A 900 mAh battery provides up to two days of standby times and charges in around 1.5 hours. The watch has a ceramic case, measuring 41 mm (~1.6-in) across, with a silicone strap and has an IP68 waterproof rating.
You can customize your wearable with over 100 watch faces on offer. You can currently buy the Rogbid King smartwatch via Banggood from the discounted price of US$119.99; the device is expected to retail from US$299.99 in the future. The top-end 4 GB + 128 GB model costs US$179.99 at the moment and will retail for US$359.99 eventually.