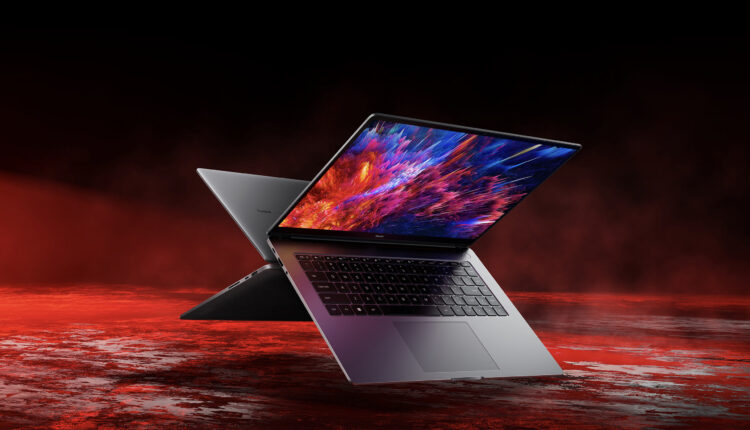 Xiaomi has confirmed more features about its next laptop, dubbed the Book Pro 2022. While the Xiaomi Book Pro 2022 will resemble the MacBook Air, it will feature an advanced display with a high native resolution and peak brightness, plus excellent colour accuracy. The Xiaomi Book Pro 2022 will arrive alongside other Xiaomi devices, like the Xiaomi 12S Ultra and the Smart Band 7 Pro.
Xiaomi has revealed more details about the Book Pro 2022 in the lead-up to its release next week in China. While yesterday's teasers centred on the laptop's design, today's highlight what to expect from the machine's display. Although Xiaomi has not confirmed the size of Book Pro 2022's display, it has outlined some specifications.
As the screenshot below shows, the Xiaomi Book Pro 2022 will support Dolby Vision. Introduced in 2014, Dolby Vision is a competitor to HDR10+, which Dolby has since superseded with Dolby Vision IQ. Still, Dolby Vision certification means that the Xiaomi Book Pro 2022 will support HDR content. In other words, Xiaomi will have also equipped the Book Pro 2022 with a bright panel, not just a colour-rich one.
Moreover, Xiaomi has confirmed that the Book Pro 2022 will rely on an OLED display, underlining the machine's premium credentials. Xiaomi's teaser image suggests that the display will have relatively slim bezels too, although not to the same extent as modern Apple MacBook or Dell XPS machines. Better still, the Xiaomi Book Pro 2022 will operate natively at 4K, unlike many competing laptops. It remains to be seen whether this resolution will correspond to a 16:9, 16:10 or 3:2 aspect ratio, but a 4K panel would help set the Xiaomi Book Pro 2022 apart from other laptops. Xiaomi will reveal the Book Pro 2022 on July 4 in China alongside the Xiaomi 12S series and the Smart Band 7 Pro.