After spending some time with the Huawei Lipstick Earbuds, it's pretty obvious to me that the main selling point of this is its design and look. Especially targeting the female segment of the market. It has an excellent build quality, but other things are pretty average. The main aspect we are going to discuss today is to what extent can you enjoy and appreciate this aesthetic design.
Huawei Lipstick Earbuds Review: Design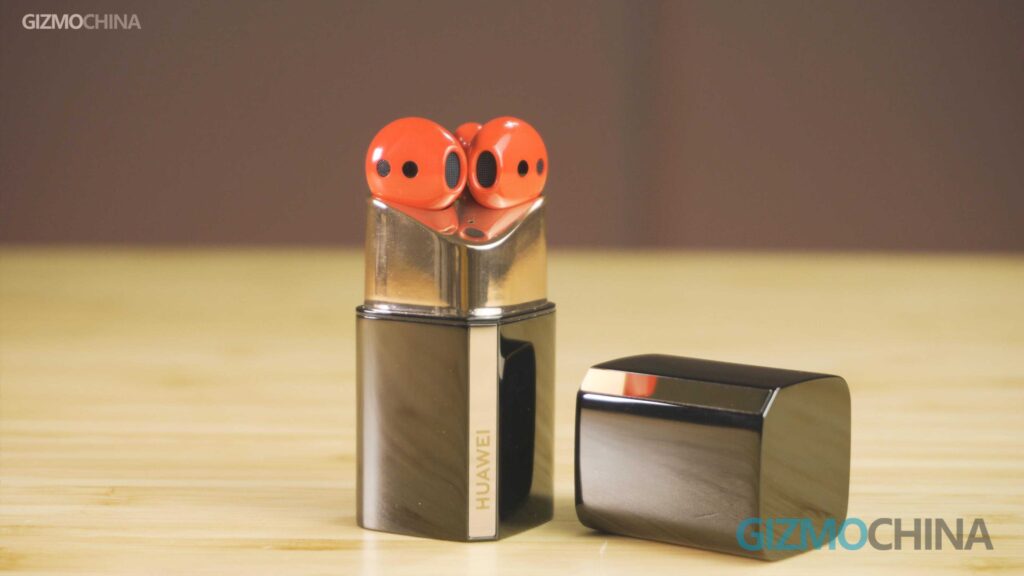 Let's start with the built quality. The build is fantastic, especially because the metal build quality is very solid. The steel body of both earbuds and the charging case gives it a decent sense of luxury. The polished design is very smooth, just like a mirror. It does occasionally catch fingerprints, but it's resistant to scratching, so you don't have to worry about putting it into a bag with a lot of other stuff. The overall size is a bit bigger, but I've asked many girls around me, and they replied they don't care about the size because they're carrying a bag full of other stuff wherever they go anyway.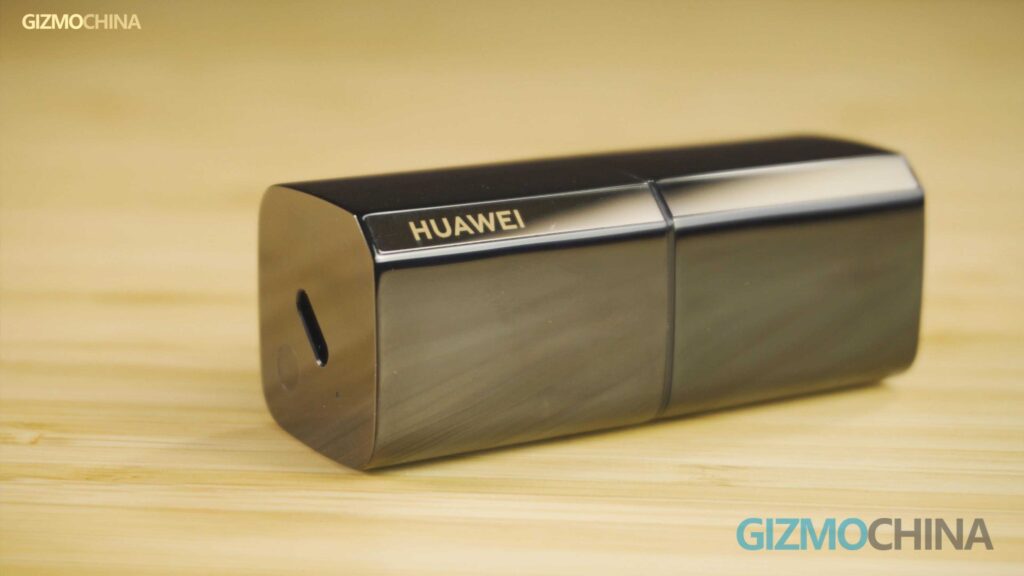 The Huawei Lipstick Earbuds are very light and comfortable. The earbuds fit pretty well in your ears, and you will forget their presence after wearing them for a little while.
Huawei Lipstick Earbuds Review: Sound Quality & Battery Life
Speaking of its sound and other features,  the sound quality is pretty average, not very impressive, but it's enough for daily usage. Active noise-canceling also works fine, not the top-class level, but it works pretty well. Latency however is very impressive, being as low as 90ms, which is barely perceivable. These earbuds feature the usual functions you can find with other premium or expensive earphones.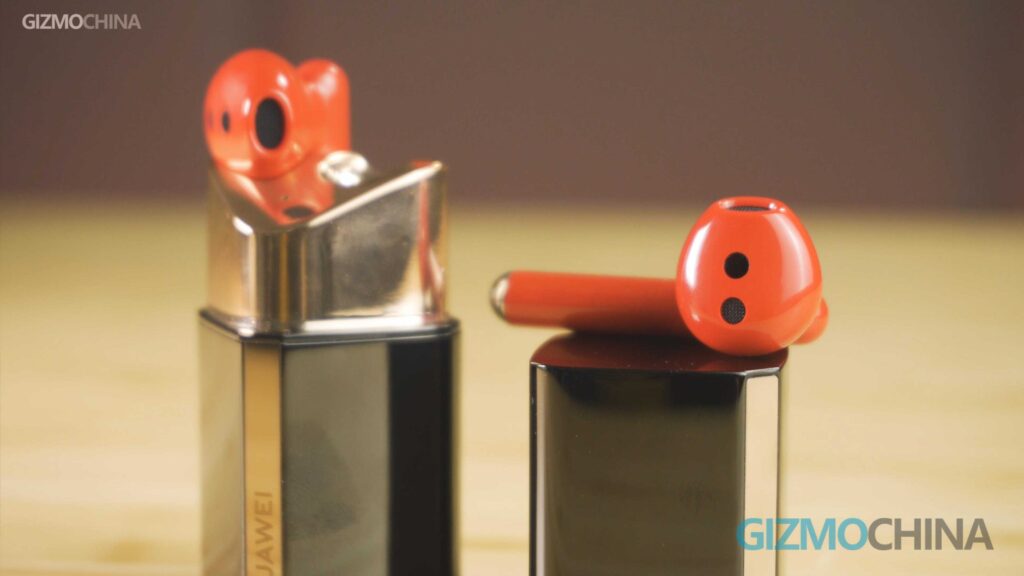 As for the battery life, it lasts for 4 hours with one full charge and 22 hours with a charging case.
Huawei Lipstick Earbuds Review: Do girls love this design?
So going back to the main topic, the design. I think the charging case is gorgeous, the black and gold combination with the right shape, makes it look very elegant and pretty as a real high-end lipstick case. When you open it up, you see the earbuds with bright red color and this is where it gets a somewhat controversial.
As a guy, I decided not to judge these earbuds based on their appearance, since this is specifically targeted at girls. What I did instead was, I took a few pictures of it, sent them to a few friends who were girls. Some of them thought it looked beautiful, and they would love to have it no matter what the price is, while others thought it won't match very well with most of the clothes and make-ups they had, so they were not very excited.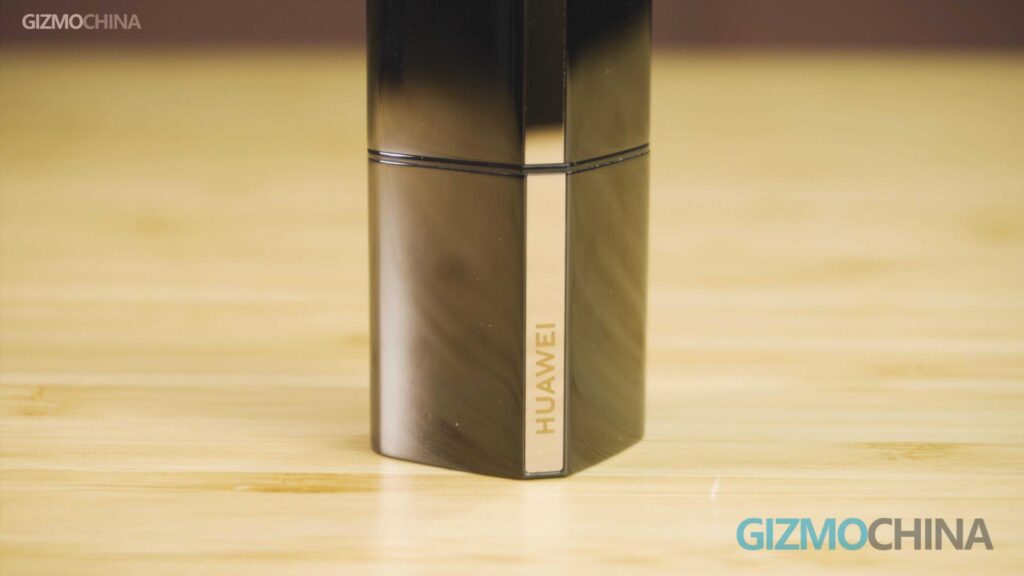 So mostly, it depends on your personal preference. If you are intending to get one of these for your girlfriend or wife, check in advance whether they will like it or not, because this is not for everybody's taste.
In conclusion, it has a great built quality. Sound quality and other features are average for this price range. So the only main reason you would buy this is if you, or the person who is going to receive this as a gift, love its design.
Source: www.gizmochina.com