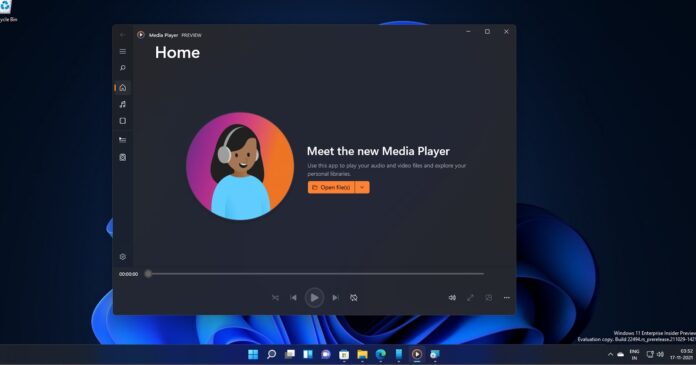 Windows 11 is now rolling out to more users, but this doesn't mean the operating system is complete. Microsoft is still working on new features which will be added at a later time alongside new native apps.
In addition to a new Microsoft Paint app and Microsoft Store, Windows 11 is now also getting a new Media Player, which replaces Groove Music. The new Media Player was originally spotted during a Windows Insider podcast, and it's now rolling out to testers in the Dev Channel.
Windows Media Player is based on XAML (UWP) and it incorporates WinUI controls to match the look and feel of Windows 11. It also has support for Mica material (a new type of transparency effect). The overall interface is rather simple and it appears to be a facelift for the Groove Music app already bundled with Windows 10.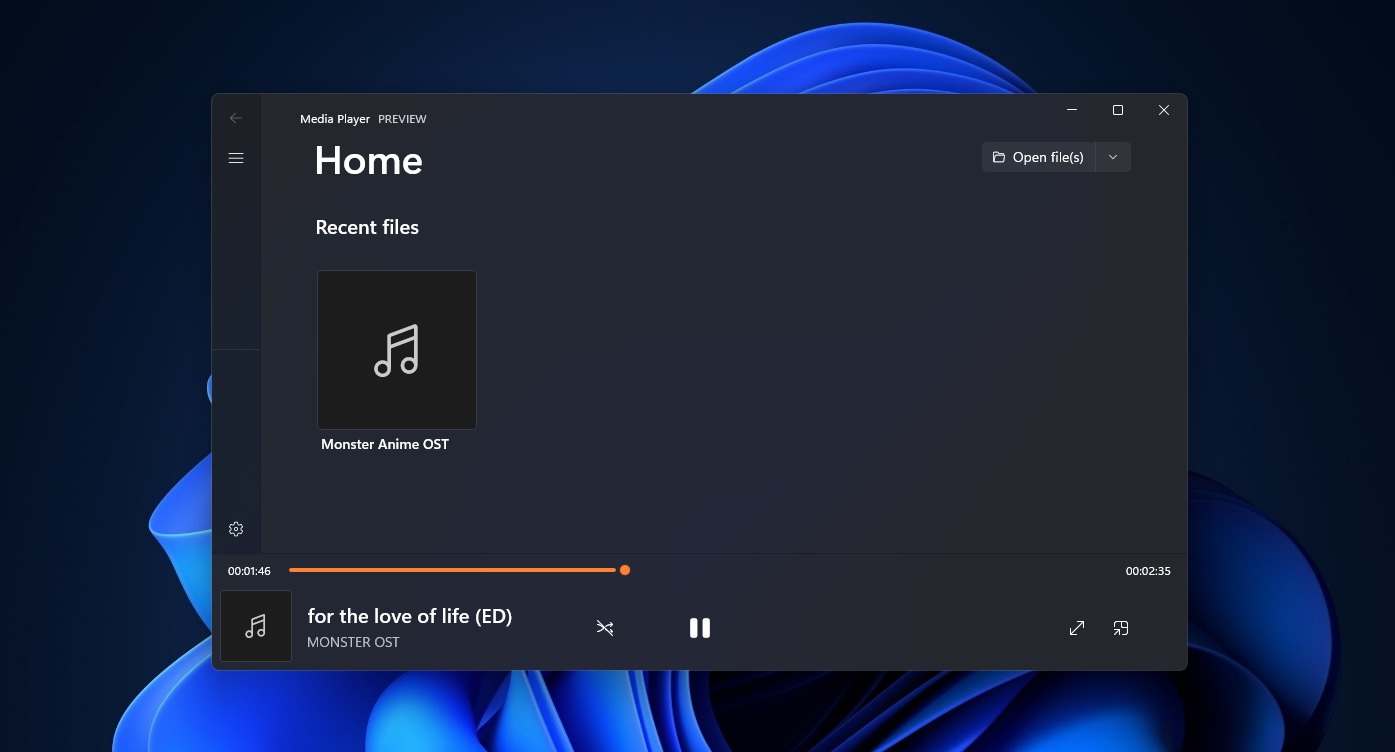 Unlike Groove Music, Media Player showcases the best of both Movies & TV and Groove Music. You can use Media Player to listen to music and watch your multimedia content with support for features like HDR, and it's more enjoyable on Windows 11, according to Microsoft.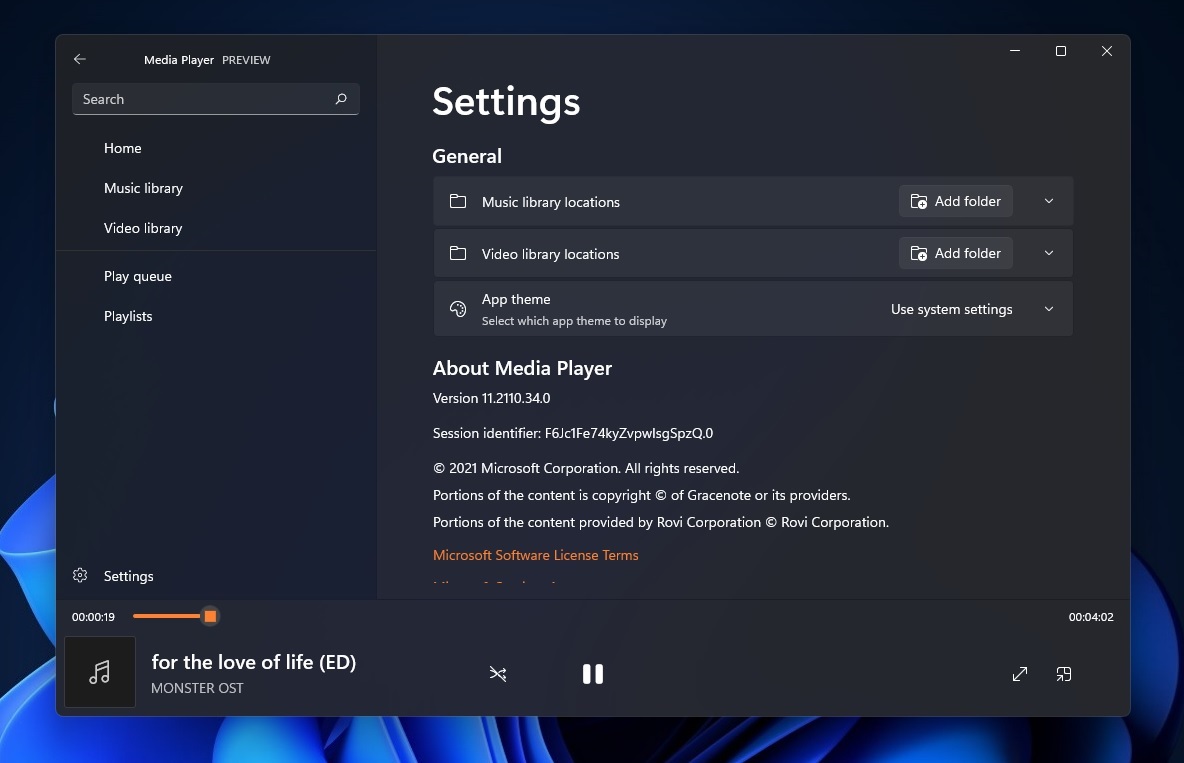 The core interface of Media Player is currently based on a full-featured music library, so advanced features for videos currently missing. For now, you can play music or video, and quickly browse the playlist, as well as create and manage playlists or configure the app to scan for media contents in a folder of your choice.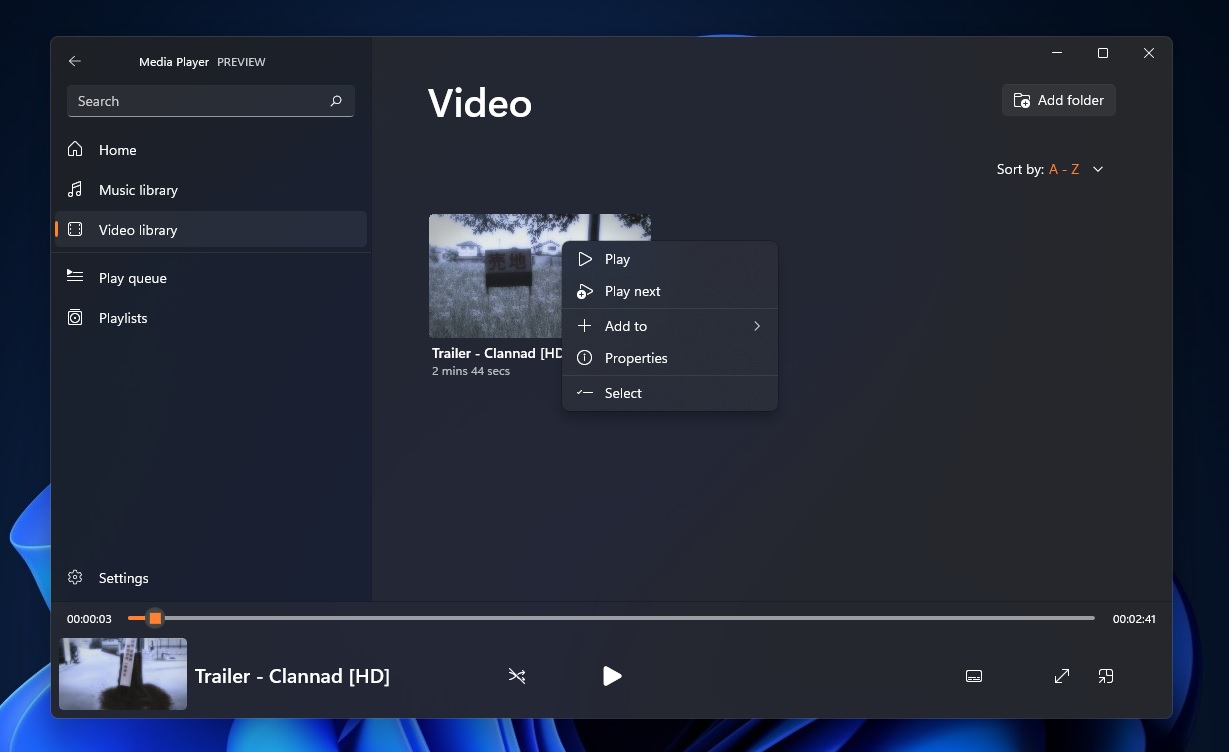 Microsoft will automatically migrate your music collection to Media Player from Groove Music.
Microsoft officials explained that the original Groove Music has been removed from the operating system and users will find their Groove library and playlists in this new Media Player.
A Microsoft Store update replaces the Groove Music with a new Media Player, so you don't have to manually install a new app.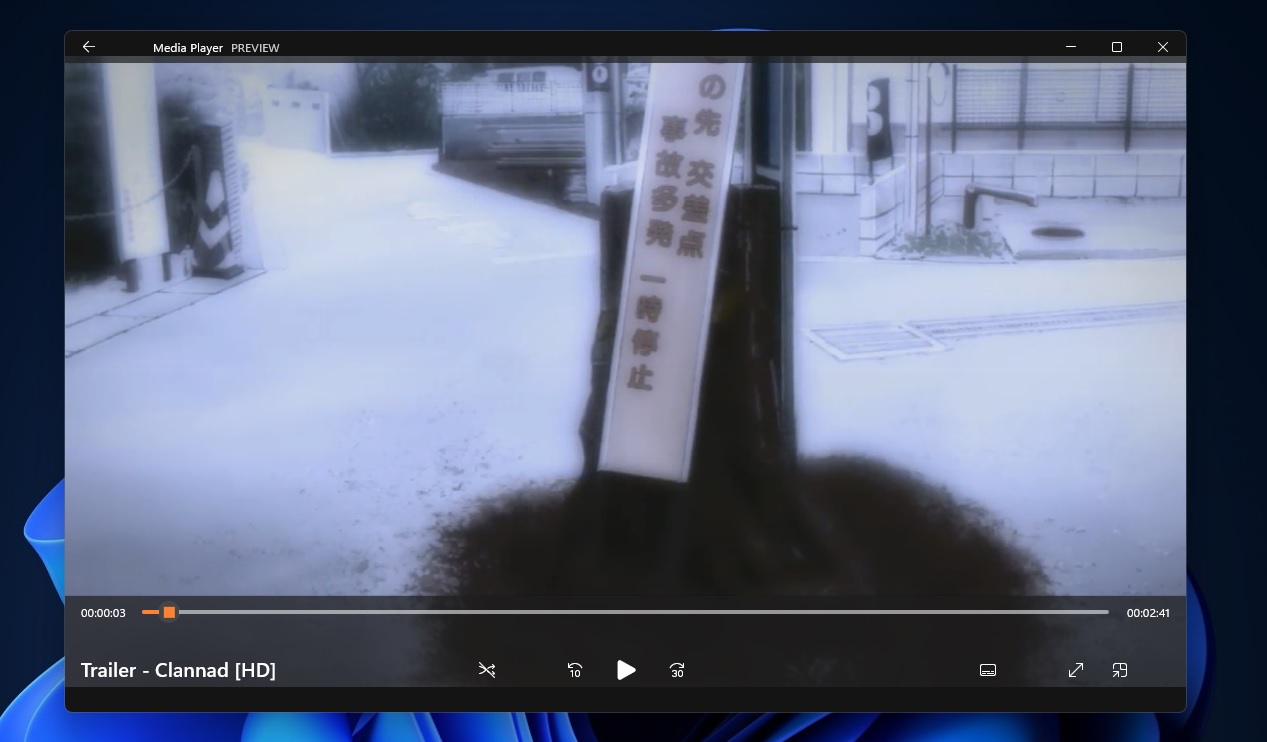 Like Groove Music, Media Player includes support for album art and rich artist imagery, and these will appear in the app regardless of the player's view mode (full screen or mini player).
Here's a list of other features included in the Media Player:
You can browse and manage your local video or music collection. Your media contents will automatically get indexed by Microsoft, but you can tell the player where to look for media contents in the local drives.
Improvements for accessibility.
Improved and standard keyboard shortcut.
The Media Player won't replace the Movies & TV app as the player itself is believed to be in its early days.
Source: www.windowslatest.com