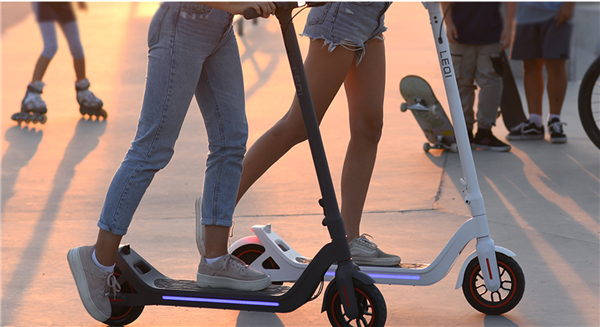 The LEQI Smart Electric Scooter was listed recently, and it is equipped with a couple of impressive features like HarmonyOS connect as well as a cool design. It carries a price tag of 2399 yuan (~$375) and is presently listed on VMall.
Among the top features of the scooter is a Bluetooth module and support for HarmonyOS Connect. The LEQI Smart Electric Scooter only needs to be within 0.5m of the smartphone or other connected gadget in order to achieve a one-key unlock function and to automatically turn on the "Welcome" lighting effect.
Further, the smart scooter packs a 350Wbrushless motor and has a maximum output power of 630W and a climbing gradient of 15%. It is equipped with a 18650 type lithium battery as well as a unique energy recovery technology whereby the scooter intelligently recovers electric energy when the user applies the brake or is navigating through a slope. Thus, the range can go up to 40km. The scooter also comes with an IPX7 waterproof and dustproof rating making it suitable for use inside the rain.

You also get a smart gyroscope onboard, making the LEQI scooter the first to have such. The feature activates functions such as intelligent altitude detection, anti-flying, and intelligent speed regulation for up and downhill, making it safer to drive the scooter. The body is manufactured from automobile-grade integrated die-casting aluminum technology. This makes the frame very strong and capable of withstanding a maximum load of 2 tons.
The front and rear aspects of the scooter are equipped with 9-inch Chaoyang automotive-grade high-elasticity vacuum explosion-proof tires, which can effectively reduce turbulence, shock resistance, and shock absorption, far exceeding traditional solid tires. At the same time, the tires have the ARAMID anti-puncture function and are also explosion-proof.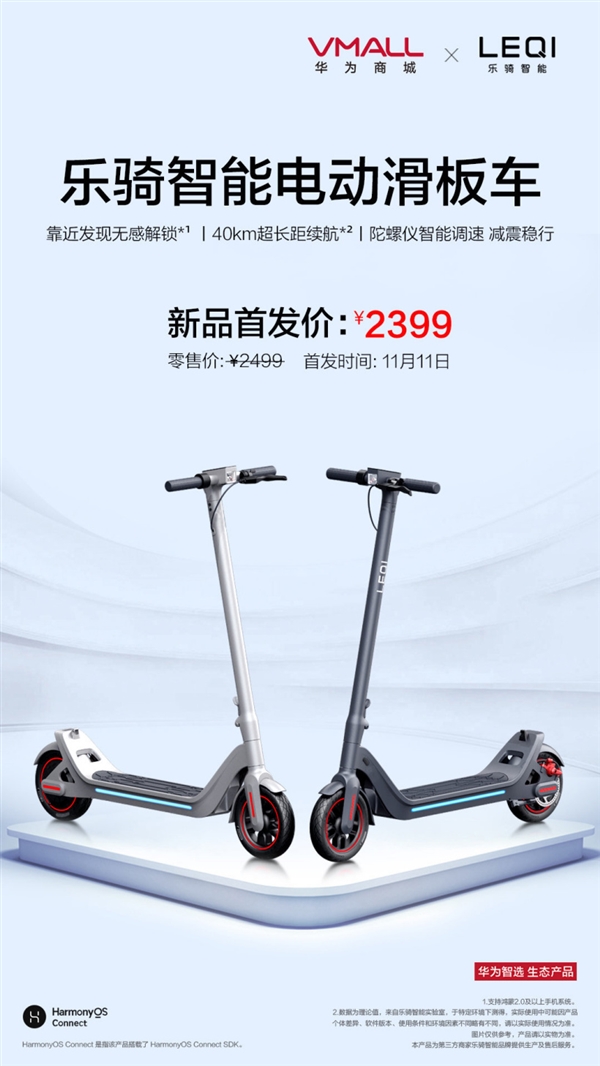 It also supports automotive-grade smart lighting effects, equipped with three major lighting effects systems – 2.5W high-brightness headlamps, smart turn signals, and auto night lights. It is further equipped with an ambient light sensor that detects the surrounding light level and automatically turns on the headlamps in a low-light environment.
Source: www.gizmochina.com